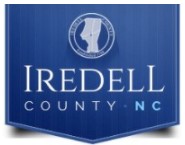 BY MIKE FUHRMAN
Iredell County officials have not defunded the county's volunteer fire departments.
In response to rumors swirling on social media on Friday, County Manager Beth Mull spent part of the day assuring residents that county commissioners have not cut funding for these organizations.
The county government contracts with volunteer fire departments to respond to fires, motor vehicle accidents and medical emergencies that meet criteria established by the county's medical director.
The county commissioners have levied a 9 cent all-county property tax, which generates funding that is allocated to these departments.
In order to receive county funding, each department must sign a contract with the county to provide certain services — and meet certain service-level expectations.
The confusion surrounding current funding appears have arisen from the fact that some departments have not signed their contracts and are therefore technically ineligible to receive funding, Mull explained. The prior contracts expired on July 1.
"No one has gone without any funding and it is our goal to get contracts signed by the end of the month," Mull said in an email.
The fire departments receive funding at the end of each month, and all of the departments received their allocation at the end of June.
Due to concerns some departments have about their contracts, the Iredell County Board of Commissioners will consider a proposal during Tuesday's meeting to extend the contract deadline to September 30. That extension would give county administration time to resolve concerns that some of the departments have. Departments without signed contracts would continue to receive funding through the end of September.
At this point, three departments have indicated they will not sign their contract, while six others have said they are still reviewing their contract and 10 have either signed the contract or indicated they intend to do so, according to Mulls' report to commissioners.
Among the departmental concerns are a provision that they respond to 90 percent of calls — a target that all departments met last year — and that there is a discrepancy between the number of responses reported by the volunteer departments and Emergency Communications data.
The contract originally required departments to respond to 95 percent of the calls in their district, but that figure was reduced to 90 percent based on issues attracting and retaining volunteer first responders, Mull said.
"The goal is to respond 100% but we all understand that may not be possible at all times but when looking at the percentage of their actual responses, during a time where volunteerism is at an all-time low, they are still all responding at a minimum of 90% of the calls they are dispatched to," Mull told county commissioners in a memo explaining the issue.
Fire departments are not dispatched to all medical calls throughout the county.
The discrepancy in call response data appears to be a data entry issue, Mull said. County administration is working to help the volunteer fire chiefs resolve this issue, she added.
Recent Data
♦ Total medical calls run by EMS: 17,771
♦ Total medical calls that First Responders were dispatched to: 9,464 (53.26%)
♦ Total medical calls that first responders were dispatched to in which they did not respond: 385 (4.07%)
Note: Figures below for January 1-June 30, 2022