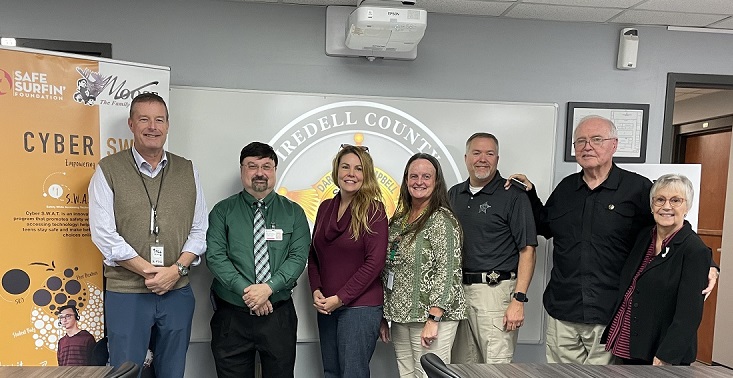 BY KARISSA MILLER
As part of an ongoing effort to protect students and school staff, the Iredell County Sheriff's Office is starting a CyberSwat program at Lake Norman, West Iredell and North Iredell high schools.
These schools were selected because they are the three high schools staffed by ICSO school resource officers. The other public high schools in Iredell County have SROs from Mooresville, Statesville and Troutman police departments.
CyberSwat is a peer-to-peer program designed by the nonprofit Safe Surfin' Foundation to educate youth about online safety. The program will be marketed and implemented in early January. Each school group will act as a club and will be overseen by the SRO at the school.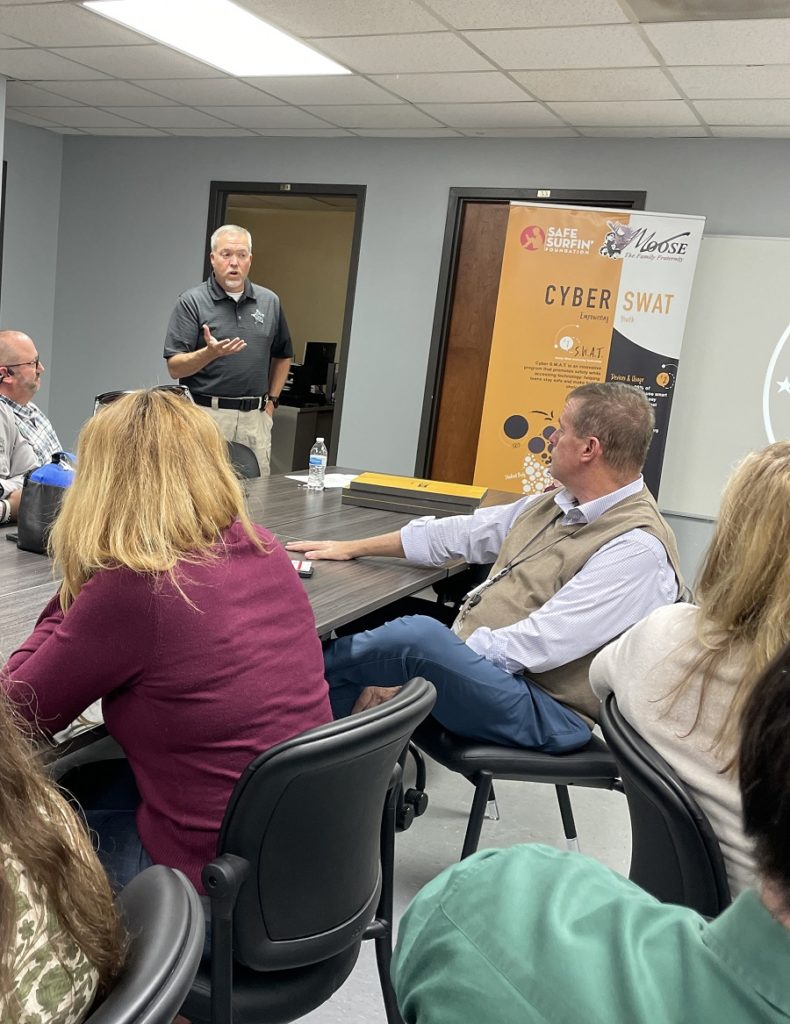 The Iredell County Sheriff's Office is the first law enforcement agency in North Carolina to implement CyberSwat.
Sheriff Darren Campbell said he was impressed by the program.
"It's basically letting the juniors and seniors, who run it in connection with SROs, teach different things such as the dangers of online sexting and suicide prevention. We are allowing juniors and seniors to teach it to freshman and sophomores," Campbell explained.
Safe Surfin' Foundation President and Executive Director Eddie Worth said he's traveled all over the country to help implement this program in schools.
"It works. This program has been very successful. I cannot tell you how delighted and proud I am of the Sheriff and educational system for stepping out and saying this what we want to do," said Mike Brown, a retired sheriff, founder and board member of the Safe Surfin' Foundation.
The CyberSwat curricumlum includes lessons on cyberbullying, online predators, human trafficking and other online risks teenagers and pre-teens regularly face. Peer-to-peer student mentors reach out to younger students to share what they have learned and present projects they have created to teach lessons about online safety and risks on the Internet.
Iredell-Statesville Schools Superintendent Jeff James said keeping students safe requires ongoing vigilance.
"The cell phone is the worst thing that's ever entered our school building," he said.
According to James, I-SS has a lot of safety pieces in place, but will soon be hiring a threat assessment officer to stay proactive on cybersecurity and other challenges. Additionally, every I-SS school has an SRO and some have two.
CyberSwat is "another step in our toolkit to help prevent things from occurring in our county," James said.
Sheriff Campbell thanked I-SS officials and principals Bill Shapcott, Ellyn Gaither and Diana Jones for allowing the ICSO to bring the program into their schools.
Gaither, the principal at West Iredell High, said the program will allow students to be safer when people are trying to contact them online and in other situations that arise.