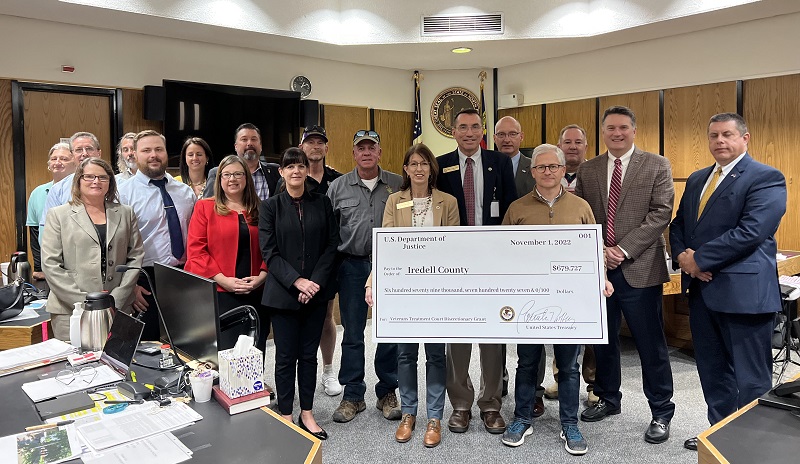 BY BRANDY TEMPLETON
Rep. Patrick McHenry visited the Iredell County Courthouse on Wednesday to congratulate Purple Heart Homes, judicial system officials and community partners for receiving a grant to create a veterans treatment court program.
The U.S. Department of Justice grant, in the amount of $697,727, will help fund the program for veterans in Iredell and Alexander counties who have substance abuse issues and/or mental health problems.
Among those attending were Purple Heart Homes co-founder John Gallina, District Attorney Sarah Kirkman, Assistant District Attorney Carrie Nitzu, Superior Court Judge Joe Crosswhite, Chief District Court Judge Dale Graham, N.C. Rep. Jeff McNeely, Clerk of Superior Court Jim Mixson and Iredell County commissioners James Mallory, Scottie Brown and Melissa Neader.
Neader said she's "optimistic" about the potential outcomes from the veterans treatment program.
"The opportunities for the participants of the recovery based diversion could be life changing," she said.