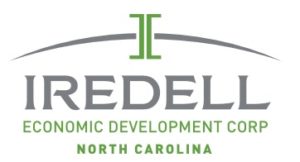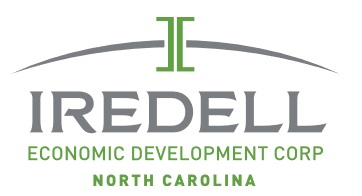 Special to Iredell Free News
Iredell Economic Development Corp. (Iredell EDC) on Thursday announced the addition of Todd Black as its existing industry manager and Joan Day Duerr as marketing and research manager. Now fully staffed, Iredell EDC now consists of six team members, strengthening its services to community partners.
Existing Industry Manager Todd Black
As the existing industry manager, Black will focus his efforts on strengthening relationships with existing industry, monitoring for growth, and identifying areas for assistance and referrals to partners. He will serve as an additional point of contact representing Iredell EDC to prospective companies and existing industry to bring capital investment and jobs to Iredell County.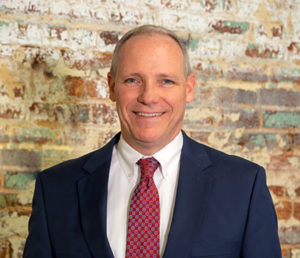 Black comes to Iredell EDC with a wealth of experience in operations, education, and career and technical education. Additionally, he brings knowledge of curriculum that works well in growing future talent and preparing students to become active, successful members of the workforce. He knows Iredell County as a recent retiree from Mooresville Graded School District. Collectively, Black served in the public education for 30 years in Catawba and Lincoln counties and MGSD. In his various roles, Black has been influential in the development of secondary instruction and career and technical education in the region.
"Dr. Black will be a great addition to our team and will bolster our efforts in existing industry and workforce development. His vast knowledge of resources and partners, enables a pro-active approach to our existing industry and small business ombudsmen services," says Jenn Bosser, Iredell EDC president and CEO.
Black most recently worked as the Assistant Superintendent of Secondary Instruction and Director of Career and Technical Education for MGSD, which was ranked 6th of 116 North Carolina districts in 2022 by Niche. Previously, he spent six years as the Director of Operations for the MGSD. He received both his bachelor and master's degrees from the University of North Carolina at Charlotte. He earned his Educational Specialist and Doctorate from Wingate University. He has been a business owner, served as a teacher, coach, assistant principal, principal, director of operations, adjunct professor, and assistant superintendent. He resides with his wife Leslie in Sherrills Ford and has two grown sons Jordan and Tyler, and a granddaughter named Charlotte.
Marketing and Research Manager Joan Day Duerr
In her capacity as marketing and research manager, Duerr will serve as the primary contact for marketing, research and data inquiries to support the Iredell EDC team. She will focus her energies on marketing Iredell's offerings through strong research and data to promote throughout Iredell EDC's website, social media, in-bounding marketing, and presentations.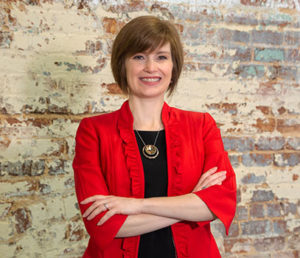 Duerr comes to Iredell EDC with a diverse background in marketing, communications, research, and event promotion. She brings economic development knowledge, formerly working for SC Power Team, the marketing arm of the state's electric cooperative system. Duerr marketed the utility's offerings to site selection consultants and international audiences. She is knowledgeable and knows the importance that strong data, quality of life, and workforce statistics play in crafting a
community's message.
"We are excited to bring Ms. Duerr on board. She has a great deal of experience presenting data and facts to tell a story. With her unique perspective as a utility marketer, she recognizes the importance of infrastructure, accurate data, and strong partnerships," explained Bosser.
Duerr has a multi-faceted background in marketing that spans both public and private sectors. She worked for the SC Senate and US Consulate Montreal, supporting elected officials with constituency, legislative, and community relations efforts. She is a Mooresville native, graduating from Mooresville Senior High School and the University of North Carolina at Charlotte. She has two teen-aged children, two pet dogs, and resides in Mooresville.
About Iredell EDC
Iredell Economic Development Corporation is a public-private partnership that promotes economic growth and stability in our community by supporting the creation of new jobs and encouraging investment. We accomplish this through new business attraction, support of existing industry, building a world-class workforce, and collaboration with our community to build prosperity for all. For more information, visit www.Iredelledc.com.