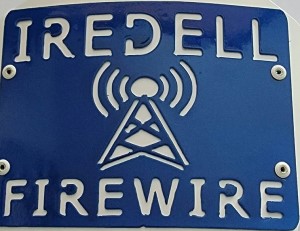 BY DAN GITRO
The last week of May certainly turned out to be a sad one. The shooting in Uvalde, Texas, left parents all over the country in shock and horror.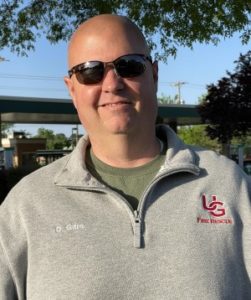 As details continue to emerge, we learned that the school resource officer was not present on scene like initially reported. And we were lied to about an SRO engaging the suspect. Moreover, law enforcement once on scene did not attempt to stop the shooter but rather sat back and forcefully prevented parents from rescuing their own children. Sadly, this was completely wrong and lives that could have been saved weren't. Hearing the 911 calls from children inside pleading for help is haunting — even to the most seasoned first responders.
Iredell County Sheriff Campbell and Iredell-Statesville Schools Superintendent Dr. Jeff James talked this week about the safeguards in place at all Iredell County Schools.
The Sheriff's Office has a School Resource Officer at all county schools, and some have two due to the size of the schools. Sheriff Campbell also reminded the public that all elementary schools have ballistic shields capable of withstanding .50-caliber rifle rounds. These shields will not only protect deputies in a shootout with an armed gunman but will be used to evacuate children in a potential "hot zone."
Superintendent James said all I-SS schools also have Rhino Ware locks installed in every classroom and other rooms of importance. He also talked about a new state-of-the art camera system that is being installed in all district schools. This IP-based system allows for remote viewing during any situation.
Deputies will have access to view these cameras while responding to a threat from the computers in each patrol vehicle. Furthermore, every school is locked down during classroom instruction. Doors must be closed at all times, and there will be severe repercussions for either student or staff if this rule is not followed, James said.
To say that I am a proud parent of two children in Iredell-Statesville Schools is an understatement. I am completely blown away by the security measures the Sheriff's Office and I-SS have taken to keep our children safe. These measures won't stop a determined mentally ill person from trying to murder our children, but they will make it extremely difficult due to the presence of armed officers and deputies along with all the other safeguards in place.
Law enforcement in Iredell County will never stand by waiting for backup in the event of a school shooting. Our deputies and officers are trained to immediately engage a suspect and take the suspect down either by lethal force or in handcuffs if the suspect gives up.
Thank you to all school resource officers in this county. You have an incredibly hard job. It is the most meaningful job in any law enforcement career. I thank you, my wife thanks you, my children thank you, and I'm sure most Iredell County residents thank you.
Dan Gitro is the founder of Iredell Firewire.