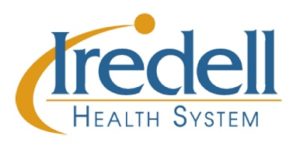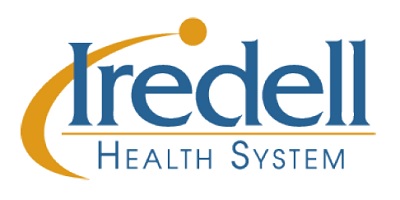 Special to Iredell Free News
Iredell Health System is pleased to announce Shelly Brown (MSN, RN) as the new director of Information Systems.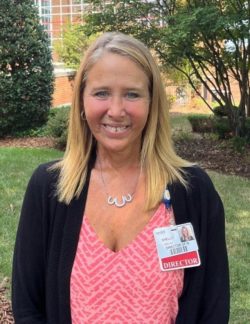 Brown has worked at Iredell Health System for over 33 years and has a diverse background in nursing, leadership, and information services.
As a young adult, Brown began her career at Iredell Memorial Hospital in 1989 as a PRN, or "as needed," certified nursing assistant (CNA) on the telemetry unit. The following year, she was hired as a full-time staff nurse on the same unit. Three years later, in 1993, Brown accepted the role of assistant director of Telemetry before her promotion to director of that same unit in 1997. While in this role, Brown served as the lead nurse director on the hospital's electronic medical records implementation team, where her interest evolved to information systems.
In 2012, Brown moved from the telemetry department to the Information Systems (IS) team as the clinical informatics manager. She later became the assistant director of information systems in 2019.
"As a nurse, my true passion was taking care of patients. When I moved to IS, that passion transitioned to taking care of the nurses and providers who use clinical information systems. I make sure they have the technology, tools, and flexibility they need in order to have more time at the bedside with the patient," she said.
In her new role, Brown will oversee the organization's entire computer network, including clinical information systems, like electronic medical records and the patient portal.
Brown has an associate's degree in nursing from Mitchell Community College, a Bachelor of Science in Nursing from Winston-Salem State University, and a Master of Science in Nursing Leadership from East Carolina University.
"I am excited for the opportunity to grow the department and the organization as a whole. I hope to streamline processes to make us more efficient and make sure the team has what they need to do their daily responsibilities. I couldn't be part of a better team. They're a great group to work with," she said.
In her free time, Brown is a hobby farmer and loves to go camping, running, and hiking.
About Iredell Health System
Iredell Health System includes Iredell Memorial Hospital; Iredell Mooresville; Iredell Home Health; Iredell Wound Care & Hyperbaric Center; Community and Corporate Wellness; Occupational Medicine; the Iredell Physician Network and more. Iredell Memorial Hospital is the largest and only nonprofit hospital in Iredell County. The comprehensive healthcare facility has 247 beds; more than 1,700 employees; and has 260 physicians representing various specialties. Centers of excellence include Women's and Children's; Cardiovascular; Cancer; Surgical Services and Wellness & Prevention. The Health System's newest campus, Iredell Mooresville, is home to the area's only 24-hour urgent care facility, as well as an ambulatory surgery center, imaging center, rehabilitation services, and physician practices. The mission of Iredell Health System is to inspire wellbeing. For a comprehensive list of services and programs, visit www.iredellhealth.org.