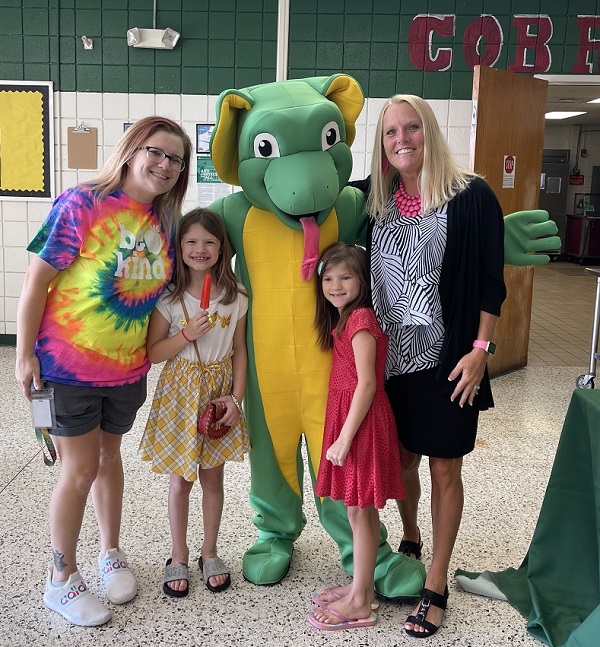 BY KARISSA MILLER
East Iredell Elementary students and their families were recently invited to pop in for a popsicle and meet their new principal Jennifer Ribbeck.
Returning and new students got to know the new principal during an informal meet and greet in the school cafeteria. Ribbeck, who has been known to don the school's cobra mascot costume, had her son help out and he took pictures with students and their families.
Meanwhile, students from Oakwood Middle, an International Baccalaureate World school, helped hand out popsicles and lollipops.
Ribbeck has spent her entire 21-year career as an educator in Iredell-Statesville Schools. For the last two years, she served as the assistant principal at East Elementary School.
"I'm very excited about this new opportunity, and I look forward to working with the entire community to ensure success for all students," Ribbeck said. "My vision is for all stakeholders to work together in a collaborative environment to develop leaders and lifelong learners, and to make a positive impact in the lives of not only our students but also our staff," she added.
Photos