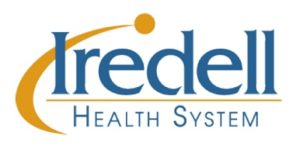 Special to Iredell Free News
Iredell Health System, in partnership with the Iredell Physician Network, is pleased to welcome Dr. Suja Raju to Iredell Psychiatry.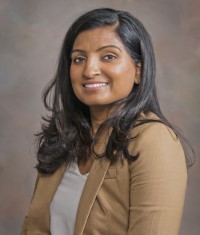 Raju is a physician with 10 years of experience in psychiatry and is excited to bring mental health awareness to Iredell County.
She believes in a biopsychosocial approach to medical care and strives to provide her patients with a better quality of life by understanding their mental health. In their first visit with Raju, patients can expect a thorough medical evaluation.
"I chose psychiatry because most people never have the privilege to know what patients with severe mental illness deal with, let alone help improve their quality of life. I wanted to be that person," she said.
Raju earned her medical degree from the Universal College of Medical Sciences. She completed her residency in psychiatry
at Mount Sinai School of Medicine through the Elmhurst program.
She is licensed through the North Carolina State Medical Board and is a member of the American Psychiatric Association. While in living Nepal, Raju was actively involved in community mental health clinics.
In her free time, Raju enjoys cooking and trying new recipes. She also likes to travel and spend time with her family. In addition to English, Raju is also fluent in Malayalam.
Her favorite tip is to partake in regular exercise to benefit your mental health.
"Exercising a couple of days a week can help elevate your mood and reduce anxiety levels," said Raju.
LEARN MORE
Raju will practice at the Iredell Psychiatry, located at 766 Hartness Road, Suite A, in Statesville. If you would like to schedule an appointment with Dr. Raju, please call 704-380-3620.
About Iredell Health System
Iredell Health System includes Iredell Memorial Hospital; Iredell Mooresville; Iredell Home Health; Iredell Wound Care & Hyperbaric Center; Community and Corporate Wellness; Occupational Medicine; the Iredell Physician Network and more. Iredell Memorial Hospital is the largest and only nonprofit hospital in Iredell County. The comprehensive healthcare facility has 247 beds; more than 1,700 employees; and has 260 physicians representing various specialties. Centers of excellence include Women's and Children's; Cardiovascular; Cancer; Surgical Services and Wellness & Prevention. The Health System's newest campus, Iredell Mooresville, is home to the area's only 24-hour urgent care facility, as well as an ambulatory surgery center, imaging center, rehabilitation services, and physician practices. The mission of Iredell Health System is to inspire wellbeing. For a comprehensive list of services and programs, visit www.iredellhealth.org.