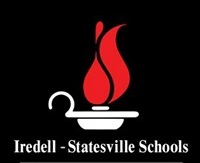 Special to Iredell Free News
Iredell-Statesville Schools administrators are welcoming staff members back into buildings this month, hosting parents at open houses and welcoming students to their first day of the 2022-2023 school year.
The new year will bring a few changes to I-SS athletic events.
In an effort to continue to provide a safer experience, beginning in August, all attendees will be scanned with handheld metal detectors at the gate before entering district athletic events.
This added security presence will begin with all high school football and basketball games this year.
This additional measure will create some increased time for our fans between the time they arrive at the school and are seated at the venue. Due to this concern, the district is also enacting some processes to help eliminate excessive time at the gates. Fans are encouraged to take advantage of the district's online ticketing system.
Anyone wishing to attend an athletic event at any I-SS high schools can purchase their tickets online at https://www.issathletics.com/page/show/6560508-tickets before arriving at the game. An easy link is located on each high school's athletic page.
In addition, fans are asked to limit the items they bring with them into the stadium or gymnasium.
All fans are encouraged to review the I-SS Fan Code of Conduct and commit to #BeaGoodFan when they attend any event on campus.