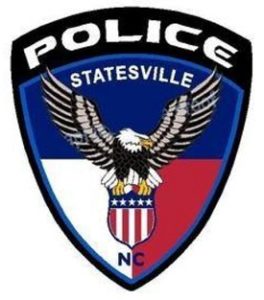 BY MIKE FUHRMAN
An Iredell County grand jury has returned indictments charging two suspects in a nearly 30-year-old double murder in Statesville.
Statesville Police Chief David Onley announced Thursday that Reaco Wesley Burton, 50, and Sheldon Demetrius Summers, 54, will face two counts of murder, one count of assault with a deadly weapon inflicting serious injury, and four counts of armed robbery.
The charges stem from a 1992 robbery and shooting at a home on Washington Street.
Willie Gene Allison, 38, and Michael Scott III, 37, were shot and killed during the robbery. A third man, Kirk Douglas Gray, 39, was also shot but he survived.
One of the suspects, Burton, is serving a 62-plus year sentence in state prison for an unrelated homicide, robbery and assault in Iredell County. He is being held at Tabor Correctional Institution in Tabor City. According to the N.C. Department of Public Safety, his projected release date is November 9, 2052, when he will be 81 years old.
Police are looking for Summers, who is believed to be living in another state.
Retired SPD Chief Steve Hampton has been working as a part-time investigator on this case for five years, amassing a 4,000-page case file.
Onley credited the former chief for his tireless efforts to bring the individuals who killed Allison and Scott to justice.
"He's done it. He's going to want to push off the credit," Onley said. "It's been a lot of legwork."
Local, state and federal law enforcement agencies have assisted in this investigation over the years.
"Since 1992 this case has touched a lot of investigators' hands," Onley said.
About 10 p.m. on September 25, 1992, two masked men approached the home at 746 Washington Street, which was being used as an illegal liquor house, according to Hampton.
Scott was shot and killed on the front porch and Gray was wounded as he dove off the porch to avoid being shot, Hampton said. Allison was then shot and killed inside the house, which is no longer standing.
In addition to the three shooting victims, four other men, including two who have since passed away, were robbed, according to the indictments.
Police believe there were people who could have put the perpetrators away decades ago, but witnesses were reluctant to cooperate with investigators.
"If someone would have given us information in 1992, we wouldn't be here today," Onley said. "Chief Hampton would be off on a mountain bike somewhere."
Witnesses were afraid they would be harmed if they talked to police.
"There's still fear today about talking to us about this case," Onley said.
Hampton said he initially agreed to work on the case for three years. When his self-imposed deadline passed without a major break in the investigation, he packed up his office and was leaving for the last time.
That's when he saw the light blinking on his phone indicating he had a message. He considering leaving it for the next person, but then decided to listen to the message.
As a result of that tip, Hampton stayed on and kept working the case until he finally had enough information for the indictment.
It's satisfying, Hampton said, to accomplish a task and meet with the families and bring them "some degree" of closure.
"We're looking for justice," the retired chief said. "That's been our goal. Justice is for the family of the victims, and justice is for the people who committed the crimes."