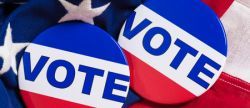 Special to Iredell Free News
Statesville Mayor Costi Kutteh on Thursday announced his campaign for re-election on in the 2022 municipal election.
A four-term mayor who served on Statesville City Council for 16 years prior to his election as mayor in 2005, Kutteh said he is encouraged by the growth occurring in Statesville and eager to continue serving the citizens.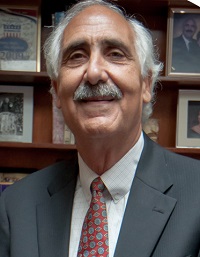 "I feel good about the increase we are seeing in residential construction, commercial development and industry expansion. Statesville has a vibrancy about it that is getting us noticed; but just as important to me is that we continue to provide excellent services to our citizens and focus on quality-of-life issues," Kutteh said. "Whether it's helping a resident get their yard waste picked up or setting up a meeting with an industry prospect, my goal is to respond quickly and treat everyone with the same level of importance."
Kutteh has had a front row seat to growth in the city for more than 30 years and has been involved with projects such as the construction of the Statesville Civic Center, the Fitness and Activity Center, the Downtown Streetscape project, the Doosan Industry expansion, and major water/sewer line extensions.
"With thousands of new homes either under construction or in the works, my goal is to make sure these new residents are engaged and informed about city projects and services," Kutteh said. "My goal is to not lose Statesville's hometown charm and quaintness while making sure there are good paying jobs available in a safe and fun environment."
Kutteh said he is aware that there are issues that need to be put on the top of the list and projects that have been on the back burner too long.
"It is important that every citizen benefits from Statesville's growth and success. That is my goal – to make sure that no area of the city is left behind."
Born and raised in Statesville, Kutteh returned home after college and law school to practice law with his partners at Pope McMillan, P.A. He and his wife Teresa have called Statesville home for 45 years. They are active members of First Presbyterian Church. They are proud parents to three daughters and two granddaughters.
Kutteh is very involved in his community and proudly serves as a member on the Boards of Mitchell Community College, Children's Hope Alliance, Iredell County Economic Development Corp., Downtown Statesville Development Corp. and as the Chairperson of The Iredell County Community Foundation. At the State level, Kutteh serves on the Executive Committee of the Metropolitan Mayors Coalition and as an Electricities Board Member.