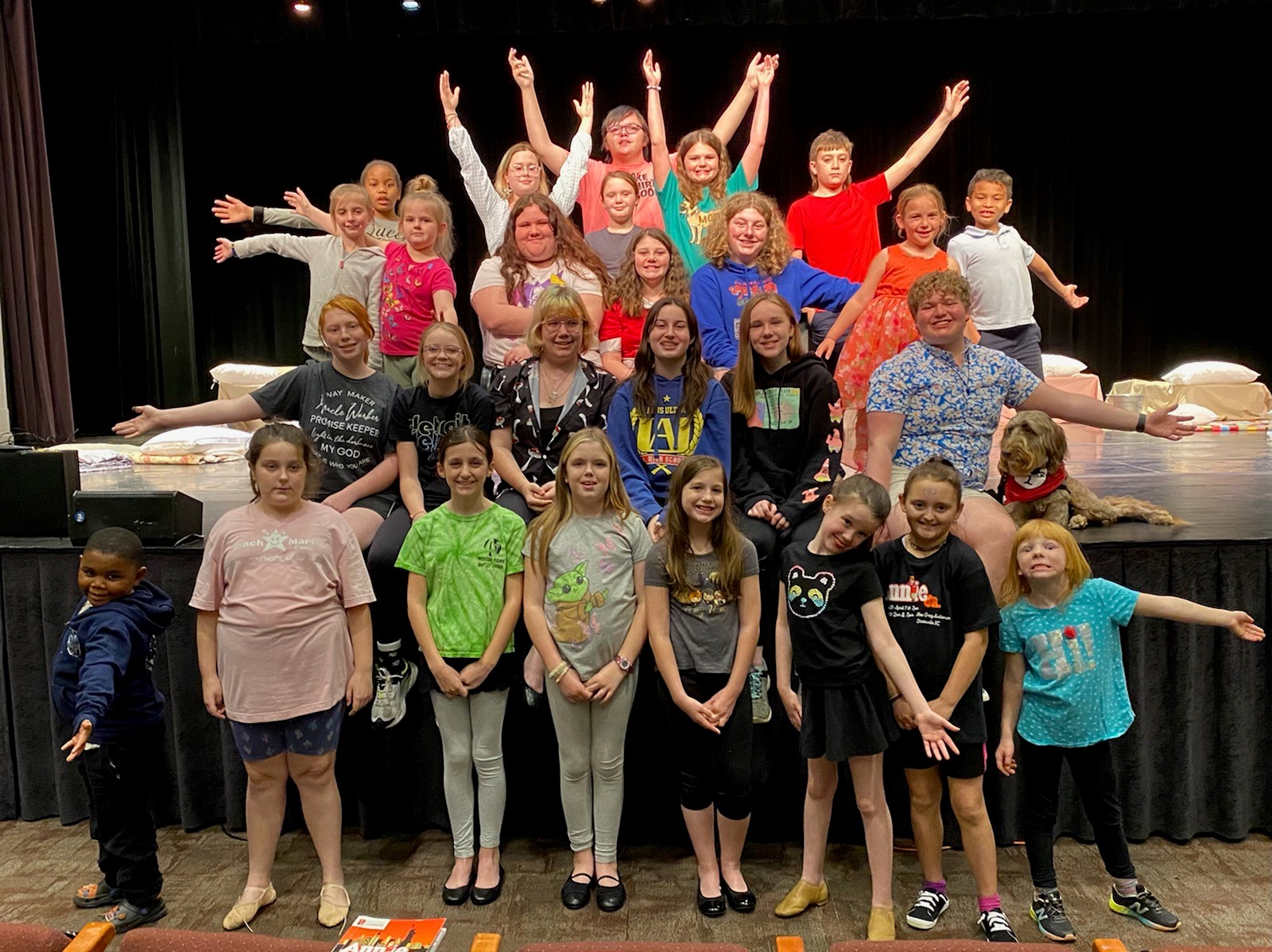 BY BRANDY TEMPLETON
Center Stage Alliance will present the musical "Annie Jr." next week.
The cast, which has been rehearsing since February, is comprised of children ages 5 to 18 and an Aussiedoodle named Fergie.
The young actors are excited about the upcoming performances and the roles they have undertaken for the production.
Echo Myers, 11, plays Annie, and she says she identifies with her character.
"We're the same age," Echo said. "I'm in a loving family like how she ends up."
She can't wait to perform.
"I like all the songs because I'm a very big singer, and I love dancing," Echo said. "Also, the people here are fun. Having my friends here make it a whole lot more fun."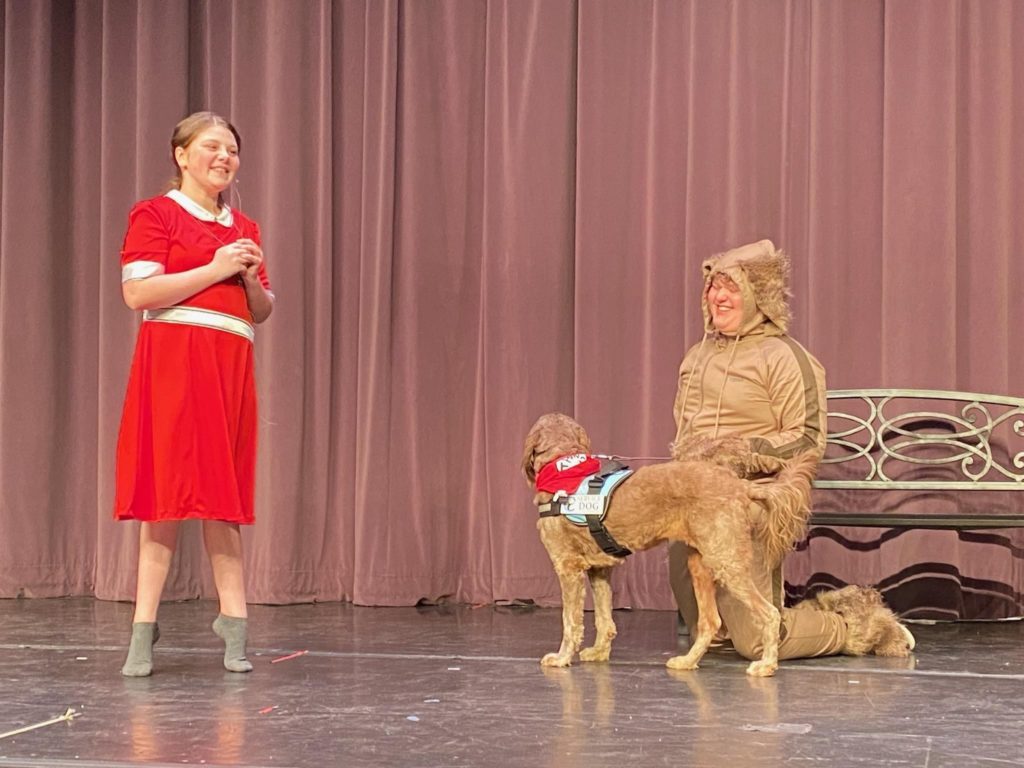 Cru Myers, 15, and Lilly McIntyre, 15, are also enjoying the journey.
Cru plays Daddy Warbucks. He has enjoyed meeting the other actors and "hanging out" with his friend.
"It's also fun playing an iconic role," he shared. "I hope I get a good response from the audience."
Lilly plays Cecille, a dressmaker with a preppy attitude.
"I've never done a play," she said. "I like to put my own personality in the character."
Lyric Contarino, 18, a North Iredell High senior, plays Miss. Hannigan.
"I just love performing," she said. "This is what I want to do for the rest of my life."
Aubrey Kowalski, 10, plays Kate, another orphan. She said she identifies with her character and really enjoys singing.
"She's pretty nice most of the time, a little shy — doesn't talk a lot," Aubrey explained. "I'm shy if I meet new people, but I'm nice most of the time."
Director Marsha Angell's excitement rivals that of her young cast. She said the nonprofit chose "Annie Jr." because of its timelessness.
"'Annie appeals to all generations," Angell said. "There's many different versions, and every generation has a different 'Annie'."
Angell referenced the Little Orphan Annie radio show in the 1930s, the iconic 1982 movie starring Alieen Quinn, and other versions that followed over the years.
"Annie Jr." follows the same story line as the movie and features the same music, although the songs and dialogue have been shortened.
Angell said working with the students has been a great experience.
"Many of these little kids haven't done any sort of acting," she said. "They've never even pretended to act."
Angell said she is proud of the hard work everyone associated with the production has put in during the past two months.
"They've gotten so much confidence," she said. "My favorite part is sharing what I loved to do as a young person — they just come alive."

Dates & Showtimes
All performances are at Mac Gray Auditorium at Statesville High School.
THURSDAY, MARCH 31
7 p.m.
FRIDAY, APRIL 1
7 p.m.
SATURDAY, APRIL 2
2 p.m. & 7 p.m.
Tickets
Tickets are available at centerstagealliance.org.
Discounted tickets are available for school students if they bring a canned good to the show. Canned goods will be donated to Fifth Street Ministries. Promo codes are at schools and on the Center Stage website.
About Center Stage Alliance
Center Stage Alliance, a newly formed 501(c)(3) community theatre group focused on youth education and community theatre, has a mission to create and unite through the arts. According to their website, "Center Stage Alliance is bringing our youth and the arts together, expanding knowledge in each area and creating quality group performances, projects, and shows for our community. Students receive professional training in the arts and learn we can focus on individual growth while simultaneously working, united, towards a greater cause."