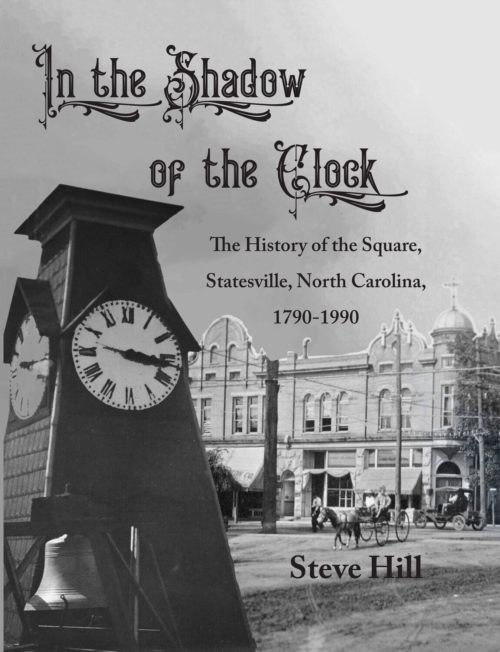 Special to Iredell Free News
Redhawk Publications has announced the upcoming release of "In the Shadow of the Clock," a historical book about the square in Statesville by local historian Stephen Hill.
"Being confined at home during the pandemic enabled me to dust off years of memories, photographs, and research data," Hill explained. "The process resulted in a clearer understanding of just how fascinating the history of this part of the world really is — both the good times and the bad. I discovered that the 'square' of any town is a special gathering place as unique as the individuals who frequent it, and its relevance and beauty need to be celebrated.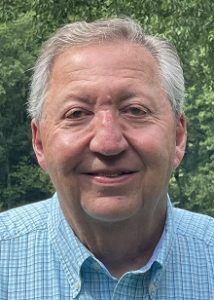 "In the Shadow of the Clock is a sometimes sad and other times happy tale about the heart of a small Southern town as it establishes its identity, manages its prosperity, and constantly struggles to maintain its relevance," he added.
Proceeds from the sale of the book will go entirely to the Statesville Historical Collection, a storefront exhibit of photos, artifacts, documents, and memorabilia focusing on the history of Statesville and Iredell County.
A retired high school teacher, principal and Iredell-Statesville School District administrator, Hill has also published work-related guides, handbooks, and manuals. He has been writing since his childhood and notes that most of his writing has been in the form of informal local history pieces.
Hill concedes that the focus of his latest work might appear rather narrow, but he believes it will have broad appeal.
"I believe it will resonate with history researchers, nostalgic dreamers, and small-town Americans across the state and beyond," he said. "I also hope it will provide a valuable case study for downtown development professionals looking for strategies to improve their communities."
According to Richard Eller, a local historian and director of Redhawk Publications, "In the Shadow of the Clock" contains important historical information about Statesville that will teach readers about businesses, high schools, and notable figures, among other interesting facts.
"The book highlights the beauty and progression of the Statesville square as well as the amenities that come along with it," Eller said. "I recommend 'In the Shadow of the Clock' for anyone looking to see how something at first glance is innocuous – a small town's central square – and yet is teeming with vibrancy. It tells Statesville's history and development which parallels the growth of just about any small town in North Carolina."
Buy the Book
Read early reviews and purchase "In the Shadow of the Clock," visit https://tinyurl.com/InTheShadowOfTheClock
About Redhawk Publications
Redhawk Publications is an artistic initiative of the Catawba Valley Community College, publishing written works of interest for the local community, the State of North Carolina, as well as the entire United States. Established in 2017, CVCC is the only state community college with a publishing press and offers over 75 titles. For additional information on Redhawk Publications, visit https://redhawkpublications.com, or contact Patty Thompson at pthompson994@cvcc.edu.