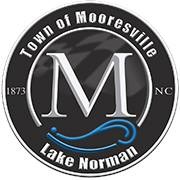 FROM STAFF REPORTS
Mooresville town commissioners allocated more than $1 million to support the work of local nonprofit agencies during Monday's meeting.
The money will support efforts to feed the poor, house abused women, promote economic development, help fund the operations of the chamber of commerce and Downtown Mooresville Commission, and more.
The single largest allocation, for $250,000, was made to the Institute of Digital Engineering to help establish a center of digital engineering in Mooresville.
The total allocations — from the general fund and $750,000 in federal ARPA funds — were included in the town's 2022-2023 budget.
Applications for town funding were accepted through March 14. The town manager's office received 16 applications.
Under N.C. state law, elected officials are required to recuse themselves from voting on appropriations for agencies which they are personally involved in. For that reason, these allocations were approved in several votes.
Allocations
Based on the recommendation of Town Manager Randy Hemann, the commissioners approved the following annual allocations:
♦ Hospice and Palliative Care of Iredell County: $13,500
♦ Institute of Digital Engineering: $250,000
♦ Iredell Council on Aging: $34,435
♦ Iredell County Economic Development Corporation: $160,000
♦ Launch Lake Norman: $47,500
♦ Mooresville Arts: $43,565
♦ Mooresville Children's Theatre: $20,000
♦ Mooresville-South Iredell Chamber of Commerce: $35,000
♦ HealthReach Community Clinic: $100,000
♦ Hope of Mooresville: $10,000
♦ Kindness Closet: $10,000
♦ Mooresville Museum: $24,000 (Commissioner Barbara Whittington recused herself.)
♦ Mooresville Downtown Commission: $151,440 (Commissioner Bobby Compton recused himself.)
♦ Mooresville Area Christian Mission: $125,000 (Commissioner Thurman Houston recused himself.)
♦ FEED NC: $125,000 (Mayor Pro Tem Lisa Qualls recused herself)