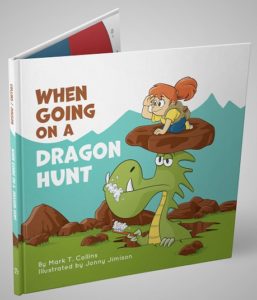 Special to Iredell Free News
Dragons are a big deal in author Mark T. Collins' neighborhood. His book, "When Going on a Dragon Hunt," written with the wit and wisdom of his own family's experience, is a semi-exhaustive guide for hunting the dragons hiding in yours.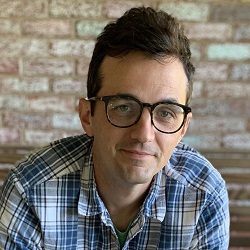 Accompanied by illustrator Jonny Jimison's whimsical illustrations, this picture book is sure to provide hours of entertainment—both reading it in preparation and heading outside to find dragons!
Collins was born and raised in North Carolina and lives in Statesville, where he serves at Western Avenue Baptist Church as youth pastor. He is always up for an adventure or two, but he loves making it back home again to his wife and six children. Along with keeping all the dragons near his neighborhood at bay, Collins likes good stories and good music, and he enjoys sharing both of them with his family and friends.
Collins' new picture book will entertain families of all ages. It reminds us that it is important, when going on a dragon hunt, to be prepared. Not only does it keep you safe, but it improves your chances of actually finding a dragon. "When Going on a Dragon Hunt" is the guide parents and children need in their intrepid adventures hunting the dragons hiding in their neighborhoods.
Published by Bandersnatch Books, "When Going on a Dragon Hunt" is available at GGs, located at 101 West Broad Street in Statesville.