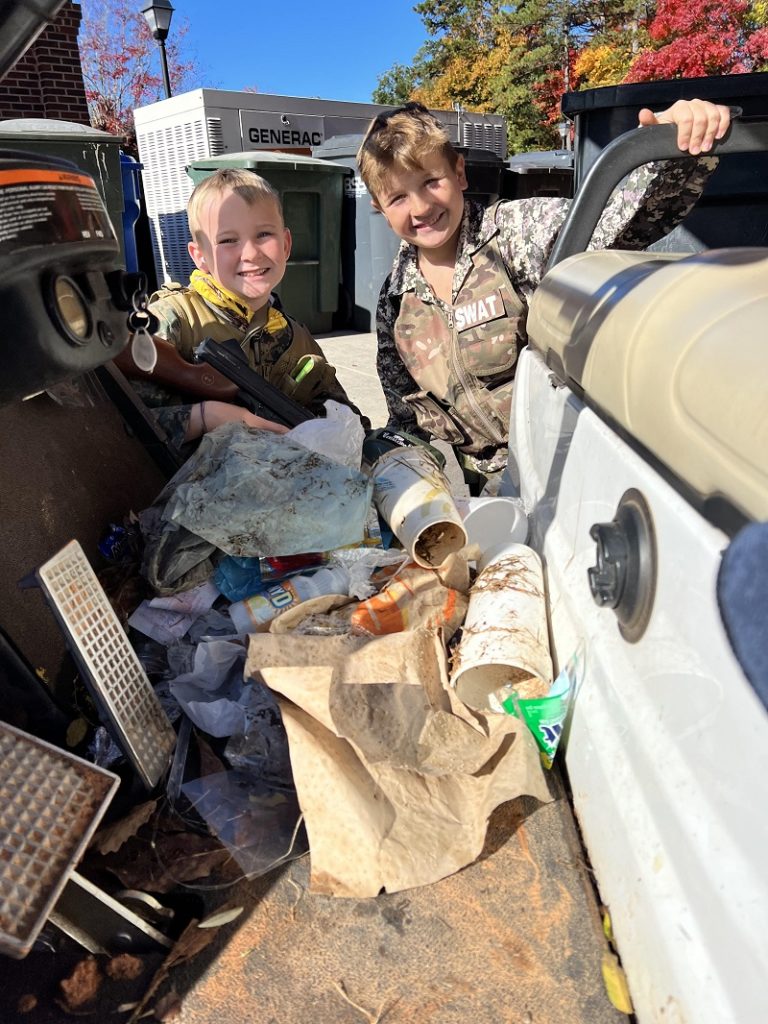 FROM STAFF REPORTS
Reid Watson and Brantley Lippard are learning the value of community service at a young age.
Last Tuesday, while many youngsters were enjoying a school holiday and recovering from Halloween, Reid and Brantley spent a good chunk of their day helping pick up litter in the Town of Troutman.
Reid, the son of Troutman Police Chief Josh Watson and Parks and Recreation Director Emily Watson, and Brantley, the son of Brandi Lippard and Troutman Public Works Director Adam Lippard, are both military enthusiasts. The fourth-graders spent some time in the morning roaming Troutman ESC Park in their camos, keeping it safe from enemy forces.
Then they went on trash patrol with Town Manager Ron Wyatt and helped pick up bags of debris along the town's greenway. Afterwards they continued their community service by washing the town's street-legal golf cart and two of the town's lawn mowers.
"The young men were rewarded with pepperoni pizza for their efforts," Wyatt said. "But the bigger lesson is the satisfaction of knowing they made an impact on their community. Their parents encouraging them to do their part at this young age will have life lessons and returns well into their futures."
Photos