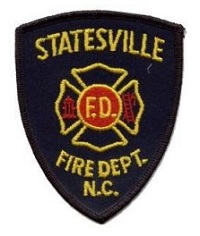 Special to Iredell Free News
The Statesville Fire Department will conduct a live burn training exercise on Thursday, November 10, between 9 a.m. and 5 p.m. at 203 Island Ford Road, just off Taylorsville Highway
"This type of training is invaluable to the continued mission of the Fire Department in maintaining proficiency in the mitigation of structure fires," said Assistant Chief Kyle Bell. "This type of training is essential to ensuring that new and veteran firefighters are prepared to accomplish this mission. An acquired structure burn is a unique opportunity for firefighters to learn new skills, as well as, to hone previously acquired abilities. This is practical training aimed at helping Statesville firefighters stay safe while more effectively protecting lives and property."
Residents and visitors can expect heavy smoke in parts of the area.
There may be some traffic congestion due to partially blocked streets at times, as well as elevated noise levels from the fire equipment on scene. There will also be bright lights from the apparatus and other vehicles.
This temporary inconvenience is necessary to obtain this level of fire training. Every effort will be made to minimize inconveniences. The SFD asks citizens to avoid the area if possible during the exercise.