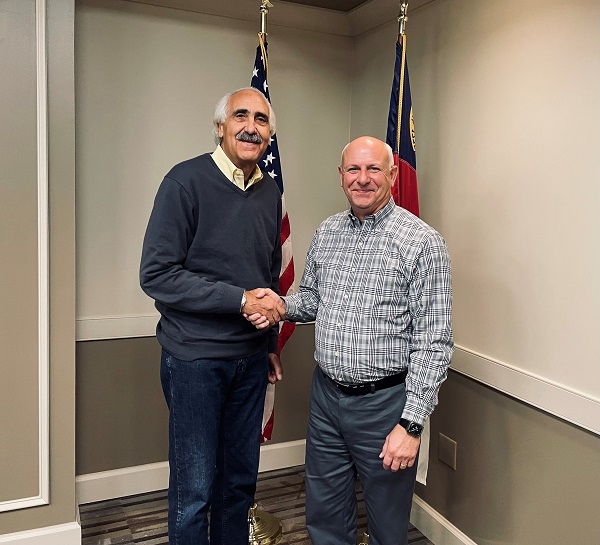 Special to Iredell Free News
Statesville Mayor Costi Kutteh was recently re-elected to the ElectriCities Board of Directors and will serve a second three-year term on the 16-person board.
The Board of Directors advises and directs the activities, policies, and strategic direction for the North Carolina Municipal Power Agency Number 1, the North Carolina Eastern Municipal Power Agency, and ElectriCities.
"We are fortunate to have Mayor Kutteh continue to serve as part of our board of directors, helping to strengthen and move public power communities in our region forward," said Roy Jones, CEO of ElectriCities. "Mayor Kutteh will play a central role as public power leaders in our region help to educate and communicate with residents about the benefits public power customers receive. We are honored to have him serve on the ElectriCities board."
As a public power community, Statesville is a member of ElectriCities of North Carolina, the membership organization for municipally owned electric utilities—also known as public power providers—across North Carolina, South Carolina, and Virginia. ElectriCities helps locally owned, locally operated public power providers like Statesville thrive by delivering key services, including legislative, technical, communications, and economic development support.
"I am excited to continue serving on the ElectriCities Board of Directors to strengthen public power and all the benefits public power brings to its customers," said Mayor Kutteh. "From ensuring affordable pricing to maintaining strong reliability and safety ratings, the board of directors works to help provide the best experience for the customer. Here in Statesville, that work has resulted in numerous rate reductions for our citizens and millions of dollars returned to our electric fund."
Nearly 1.3 million people in more than 70 cities and towns across North Carolina get their electricity from public power providers. Since these public power communities own their electric system, they maintain local control and decision making over their operations, providing unbeaten reliability and support for their local economy.