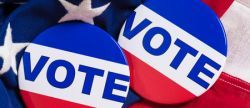 FROM STAFF REPORTS
Statesville Mayor Costi Kutteh was elected to a fifth term in office on Tuesday as voters overwhelmingly supported Kutteh in a run-off election against challenger Brian Summers.
Kutteh, who won nearly 59 percent percent of the vote, expressed his appreciation for the voters' support.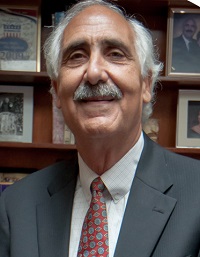 "Thanks to the citizens of Statesville," Kutteh said Tuesday night. "We're certainly stronger together than we are apart. I look forward to continuing to move all areas and all people of our community forward together."
During the campaign, Kutteh touted his experience as well as the city's recent economic growth and plans to improve some aging infrastructure, and a desire to boost public transportation.
The mayor built a 293-vote lead in early voting and absentee vote by mail and then outpolled Summers on Tuesday by 196 votes.
In the final days of the campaign, Kutteh picked up endorsements from several prominent local Republicans, including Mayor Pro Tem William Morgan, former councilman and rival Michael Johnson and John Gallina, a decorated military veteran who founded Purple Heart Homes.
Summers, a Republican who moved to Statesville less than a year ago, called for a run-off after finishing second in the May election.
Despite some early traction, Summers' campaign was hurt by revelations by a local Republican leader and the Statesville Branch NAACP that Summers had turned Black voters away from the polls in a previous election and had falsely claimed to have the NAACP endorsement in the 2022 mayoral race.
A felony charge for defrauding a local businessman more than 20 years ago and his unwillingness to answer questions about his education and professional work experience did not help either.
City Council Run-Off
In a race that was back and forth all night, challenger Kim Wasson and incumbent Steve Johnson appeared to be on the verge of winning at-large seats on the Statesville City Council.
According to unofficial results, Wasson garnered 1,539 votes (33.72 percent) and Johnson grabbed 1,516 (33.22 percent).
James Pressly, who ran a campaign based on claims that City Hall was corrupt and favored outsiders, finished third with 1,509 (33.06 percent).
Absentee ballots that were postmarked on or before Tuesday, July 26, and received by the Board of Elections by Friday, July 29, will still be counted. Elections officials said there are a few "provisional" ballots that could be counted, pending approval by the Iredell County Board of Elections.
The results are unofficial until they are approved by the Board of Elections.