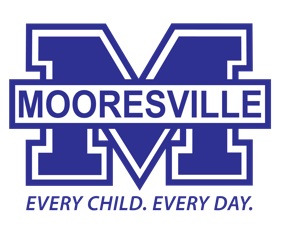 BY DEBBIE PAGE
debbiepage.iredellfreenews@gmail.com
The Mooresville Graded School District Board of Education approved its 2022-2023 budget, heard a variety of departmental reports, and honored several students and an employee at its meeting Tuesday.
BUDGET
Chief Financial Officer Angela Davis presented the 2022-2023 MGSD budget, emphasizing that this budget is a plan.
"It is somewhat of a moving target that will change, and I will be coming back throughout the fiscal year for approval of budget amendments," she said.
Davis said the budget of roughly $75 million covers revenue from all of the district's funding sources. Last fiscal year, the system had a $153 million budgeted, which included amendments for the influx of county funding revenue for the Selma Burke Middle School, which is currently under construction.
She also warned that N.C. Department of Public Instruction has not yet looked at the month one average daily membership or done charter school adjustments, which may change some numbers in the budget.
The current expense budget has some over and under adjustments from last year, but that does not mean the system has added or taken away positions, Davis explained, because the numbers fluctuate because of staff earning additional licensures that can change the funding pot from which they are paid, staff resignations, or new positions.
Federal programs, including federal funds, are also not in the budget because they have not been approved by state education officials. Those will come to the board later as an amendment.
Capital outlay for 2022-2023 does not include funding for Selma Burke Middle, which also creates differences from the last fiscal year's expenditures. Davis does anticipate using some fund equity this year for capital outlay to finish renovation projects at Parkview and South elementary schools.
Creating the school nutrition budget with Director Kim McCall was a challenge because the system has not had a normal school year since 2018-2019 because of atypical student attendance schedules with the COVID-19 pandemic and the influx of federal nutrition money, which has ended.
Davis and McCall will closely monitor the department's budget and make any necessary adjustments as the nutrition program looks for its new normal.
The Before and After School programs are still receiving stabilization grant money from NCDHHS so Davis does not anticipate the district having to rely on current expense money for that program.
Board Chairman Roger Hyatt noted Davis and the board have been working on the budget since January.
"We've been looking at projections — let's call it anticipated numbers — and as we get closer and closer, these numbers become more and more finite."
"Some of them are still not there quite yet, but we're the closest we've ever been, as they say. A lot of works goes into this."
"It is a plan, and as with any plan, as Mrs. Davis said, with budget amendments, things change. Since this is board policy, any change to it must also be board policy, so as you bring those to us, we will deal with it as we come."
"It's an important piece of our work. We pride ourselves on being good stewards of the public monies."
"We've been very pleased and proud of our clean audits for many, many years, and that speaks to the direction of this board, and more importantly to you and your colleagues as you manage these revenues and expenditures."
Hyatt thanked Davis and her staff for their hard work.
Before the unanimous board approval vote, Superintendent Jason Gardner added that competitive compensation is on the administrative staff's radar to help with staffing shortages. Gardner also plans to do a salary study in the near future to help inform that process and better understand market demands.
REDISTRICTING PROCESS
Michael Royal reported that staff is finishing the draft proposal for redistricting, created with the Edulog organization. He plans to share it in a few weeks to get board, staff and public feedback. He said several community meetings will be held to discuss the proposals.
Royal anticipates the final redistricting draft will be available for board review in November, with approval expected in December.
RECOGNITIONS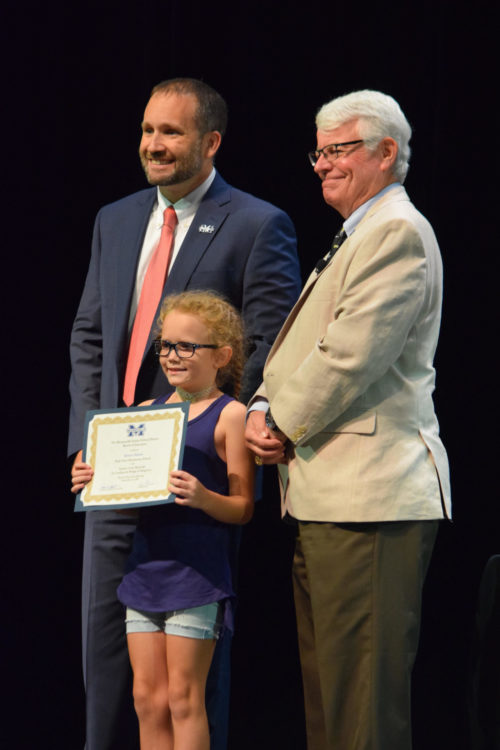 Parkview third-grader Karsyn Adams was chosen as Student of the Month for her leadership, confidence and helpfulness and for following the Patriot expectations to be safe, respectful, responsible, and kind. Karsyn led the Pledge of Alliance at the meeting and received a certificate from Superintendent Gardner and MGSD Board Chair Hyatt.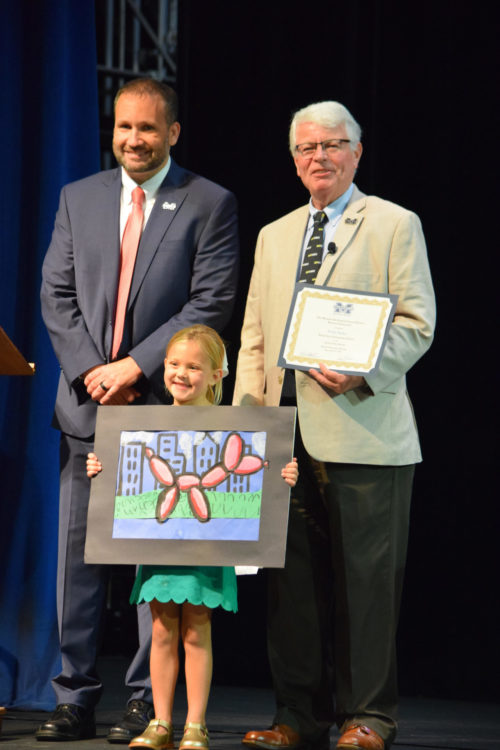 Talented and creative Parkview first-grader Emory Harkey was recognized as artist of the month for her sunny attitude, helpfulness, and artistic ability. Her collage was inspired by a lesson on Koons' iconic Balloon Dog series and a cityscape background after studying landscapes. She received a certificate from Superintendent Gardner and Board Chair Hyatt for her achievement.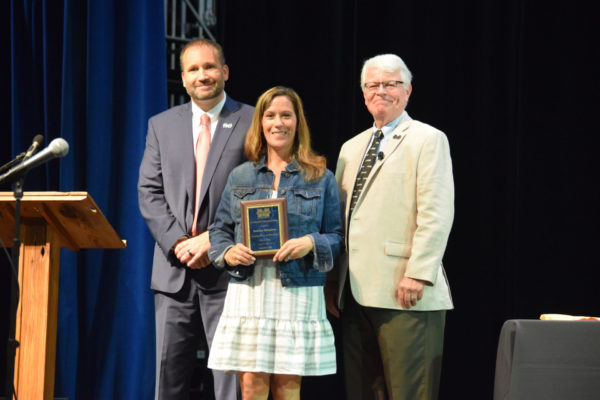 N.F. Woods Bus driver/office staffer Tammy Simpson received the ABCD Award. She was nominated by Principal Melanie Allen for her reliability, flexibility and response to changes "with a smile and a helping attitude." Allen described Simpson as someone who is "motivated, driven, and takes every task she has been assigned seriously." Simpson received a plaque from Superintendent Gardner and Board Chair Hyatt to honor her efforts.
Parkview teacher Jennifer Estrada demonstrated how she grows her students' mindsets with techniques such as mirror affirmations to build self-confidence and self-esteem. By being kind to themselves, they will be happier and change the world. She also teaches them to set high goals and the reason why they set them, to stop and think before acting to determine if the action/consequence will make them happy, and to stay out of others' "trouble bubble." She also utilizes a reward system that allows children to "buy" prizes on Fridays with their earned behavior reward dollars.
DEPARTMENT HIGHLIGHTS
♦ Construction – Michael Royal: Selma Burke Middle School (235 Rinehardt Road) is on schedule, furniture is being selected with staff input, and athletic equipment is in the process of being purchased.
The "gymatorium" space at Parkview opened on August 30 with the South Elementary gymatorium opening Friday and the expanded kitchen and cafeteria expansions opening next week. Both schools also got new HVAC and ventilation systems.
♦ Auxiliary Services – Scott Smith: The bus driver shortage continues to cause headaches. The system currently has nine positions open, and he encouraged people to apply for these essential positions. He also said driver absences on Mondays and Fridays cause problems as well. Board members asked Smith to check into attendance bonuses to encourage consistency.
♦ Human Services – Ingrid Medlock: The system still has 17 teacher vacancies and nine classified (TA) positions to fill. Principals, assistant principals and subs have filled in to provide quality instruction, with veteran teachers at the high school level teaching a fourth block to fill the gaps. The system plans to recruit at the ASU Teacher Prep Program on October 14.
♦ Superintendent Gardner reported some good news from the system's NCDPI 2021-22 report card. The system, ranked overall 16th out of 115 school systems, was first in the state in graduation rate, 4th in 5th grade science EOG proficiency, 5th in grade 3 EOG reading proficiency, and 8th in 5th grade EOG math proficiency. The system's overall composite score grew by 5.4 percent, with proficiency games in 16 of 18 tested areas. Garner thanked staff, students and parents for their hard work, and he is currently designing plans to help students get back to pre-pandemic performance levels, which will be presented to the board in October.
UPCOMING EVENTS
♦ The Willow Valley Picnic in the Park will be September 22 at 6 p.m. Over 150 people have already sent in an RSVP.
♦ On October 8, the T-Man 5 K will help raise funds for to pay for mental health services for those with financial need and for suicide prevention. The money raised stays in the community, according to Chief Communications Officer Tanae McLean.
♦ The next Board of Education meeting is being moved to October 18 at 6 p.m. because of fall break.
♦ On October 21, the Mooresville Education Foundation Golf Tournament will be from 7 a.m to 3 p.m. Contact the Central Office for more information.
♦ The Multilingual Family Night will be November 3 from 5 to 7 p.m. at Mooresville Middle School. Parents can connect to school staff and community resources to help support student success.