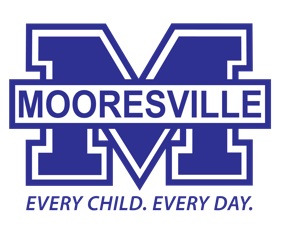 FROM STAFF REPORTS
The Mooresville Graded School District Board of Education approved the district's academic calendar for the 2022-2023 school year on Tuesday night.
The board unanimously approved Calendar Option #1, which sets the start date for students on August 10, 2022. Graduation will be held on May 27, 2023.
The calendar includes a mini-fall break, spring break and Easter break. The first semester will end before the winter break, which school officials said is beneficial to students.
In a survey of more than 1,500 students, staff and community members expressed overwhelming support for this option. Eighty-one percent of respondents favored Calendar Option #1. About 19 percent favored Calendar Option #2, which set the start date for August 29, 2022, and graduation for June 10, 2023.
As popular was Calendar Option #1 is, it may be at odds with state law, which mandates a start date no earlier than August 29 unless a district qualifies for an exemption.
MGSD applied for an exemption for the current calendar and will do so again for the 2022-2023 school year.
If the exemption request is denied by the N.C. Department of Public Instruction, MGSD officials said they would be ready to pivot to a later start date, if necessary.
Board members expressed frustration that N.C. lawmakers have denied local school district's the authority to make their own calendar without restrictive state interference.
Selma Burke Middle School cost increases
School board members unanimously approved a change order for the contract for construction of Selma Burke Middle School, which increased the cost by more than $10 million to $41,465,285
The board initially approved a contract for $30.6 million but had to remove several big-ticket items to account for an increase in construction costs.
By adding $10,770,00 to the contract, MGSD was able to include tennis courts, stadium lighting, gymnasium bleachers, greenway construction and irrigation into the project.
School officials said the additional funding is available through the 2020 school bond and money provided by the Iredell County Board of Commissioners.
Selma Burke Middle School is scheduled to open in the fall of 2023.