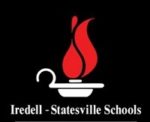 BY KARISSA MILLER
Parents and members of Moms for Liberty are calling for the removal of books from Iredell-Statesville Schools libraries that they claim contain sexual passages inappropriate for children.
Moms for Liberty member Paula Mimnaugh, a former teacher in Montgomery County, raised the issue with the I-SS Board of Education during the public comment period during Monday's board meeting. According to the group's private Facebook page, Moms for Liberty – Iredell County, NC "is dedicated to the survival of America by unifying, educating and empowering parents to defend their parental rights at all levels of government."
Mimnaugh claimed that that there is "pornographic literature" in the Troutman Middle School library. She told the board that she heard that two of the titles are in the library and she wants to investigate the matter.
With children in the audience, she said she didn't want to publicly name the titles or divulge specific details about the books.
Mimnaugh told the board that she had contacted the school to see if she could come and see if the books were there and take pictures of them. However, the principal told her that those two books were not there in the school's library and that she couldn't come inside the school to see about the book.
Mimnaugh said that she questions whether or not the principal is hiding something.
"If the books aren't there, why can't I come and look?" she asked the board. "I won't find anything if they aren't there."
While at the podium, she thumbed through a thick packet of documents and told the board that each page contained pornographic passages from various books and titles in school libraries.
In an interview, Mimnaugh identified the offensive books as "Almost Perfect" by Brian Katcher and "Another Day" by David Levithan. She said that she is certain that the books are at the school and said she could probably find more titles.
Earlier during Monday's meeting, the board agreed to add a discussion to a future meeting agenda at the suggestion of board member Bryan Shoemaker.
Shoemaker said he and Superintendent Jeff James have heard other concerns about some book titles and their appropriateness.
"We do have a policy in place to handle this situation. However, it doesn't specifically address if there is a concern if you are a parent," Shoemaker said.
He asked the superintendent to bring a recommendation to the board next month about how to handle the book complaints that the board has received.
Shoemaker also asked James to review books to see if they are "educational and developmentally appropriate."