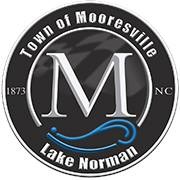 FROM STAFF REPORTS
Mooresville town commissioners on Monday approved an economic incentive worth more than $4.4 million for BestCo LLC.
The local manufacturer announced last week that it planned to invest $177 million in an expansion of its local manufacturing and distribution facilities. The company's local footprint will increase to more than 1 million square feet.
BestCo is one of the world's leading manufacturers of over-the-counter drugs and supplements across a wide range of dosage forms, including Lozenges, Soft Chews, pan-coated SuperChew and the industry's first drug-compliant chewable gel gummy, known as the SuperGel.
The expansion is expected to add up to 399 jobs by December 31, 2025, increasing its local workforce to 1,000 employees.
During Monday's town board meeting, Iredell County Economic Development Corporation President & CEO Jenn Bosser asked commissioners to approve $4,491,468 in incentives over seven years, which are tied to the company's financial investment and actual job creation.
The request was unanimously approved.
Iredell County commissioners will consider a similar request at their March 1 meeting. The State of North Carolina approved $2 million in incentives for BestCo over a 12-year period.
OTHER BUSINESS
In other business, the board:
♦ Approved an annexation and utilities extension request by Terramore Development for 2.72 acres off Oakridge Farm Highway. A Dollar General store is planned for that location. Learn more HERE.
♦ Approved the town's new Unified Development Ordinance, which was written by the town planning staff following 53 public meetings and input from 12 focus groups. More than 1,700 unique visitors visited a project website. The UDO is a comprehensive rewrite of the Town's Zoning Ordinance that updates application processes, zoning districts, land use, development standards, subdivision standards, nonconformities, enforcement, and the definitions used when interpreting the standards. Learn more HERE.
♦ Approved a new official Town of Mooresville Zoning Map. Learn more HERE.
♦ Approved an amendment to appropriate additional funds in the amount of $20,000 from the Police Asset Forfeitures account into the annual budget in order to purchase tactical helmets.
♦ Approved a request from the Mooresville Downtown Commission to close Main Street from Iredell Avenue to Center Avenue, Broad Street from Center Avenue to Moore Avenue, and Moore Avenue on April 2, May 7, June 4, July 2, August 6, September 3 and October 1 from 3 p.m. to 9 p.m. for the Festival of Food Trucks events.
♦ Proclaimed March 2022 as Developmental Disability Awareness Month.