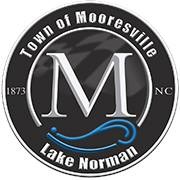 FROM STAFF REPORTS
Mooresville town commissioners on Monday approved a development plan with LandSouth for a 126-acre project that includes the construction of a new road that will connect U.S. Highway 21 and U.S. Highway 115.
Construction of the Timber Road Extension will cost an estimated $15 million. The town will contribute a maximum of $750,000 to the project, which includes negotiating a new railway crossing with Norfolk Southern.
LandSouth plans to build 300 multi-family units and 260 single-family homes on the Pope Templeton property. The site is currently owned by Templeton Family LLC, Brenda Bass and Mooresville BTR LLC.
The development plan requires that LandSouth begin the project within five years. The single-family homes would have a minimum lot size of 3,850 square feet.
The developer plans to complete the project in five phases, beginning with the multi-family units. The fifth phase includes a four-acre outparcel that would be used for recreational use, parks, a community garden or farmers market.
Town staff recommended approval of the development plan, explaining that the new road would relieve traffic congestion on nearby roads.
Commissioners, who voted 4-0 to approve the project, also approved a request by the developer to annex the property into the town limits and extend utilities to the site. Commissioners Bobby Compton and Eddie Dingler recused themselves from the discussion and votes due to possible conflicts of interest.
OTHER BUSINESS
In other business:
♦ Town Manager Randy Hemann announced the Mooresville Police Department had been awarded a $500,000 COPS grant, which will fund four new positions.
♦ Commissioners awarded a $345,000 contract to Wirth & Associates for a master plan for the expansion of Cornelius Road Park, phase II. This phase will include the development of 18 acres. The town hopes to award a bid for the work by next summer.
♦ Commissioners awarded a $1.9 million contract to Kearey Builders for renovations to the recently vacated Mooresville Police Department headquarters. The company will convert the 26,000-square-foot facility into offices for the technology and innovation department, parks and recreation, parks services and building services. Construction is scheduled to begin next week and be completed by next summer. In a separate vote, the board approved a request to spend $393,000 for furniture for the new One Mooresville Center.
♦ Mayor Miles Atkins broke a tie vote to approve a rezoning request for 43.7 acres on Bluefield Road. LandSouth plans to build 122 residential units on the site of the former Iredell Outdoor Recreation Center. Under the plan, the developer can build either 122 single-family homes or 61 duplexes. The board also approved a request to annex the site and extend town utilities to the property.
♦ Commissioners approved a request to spend $1.8 million for a new Pierce firetruck.