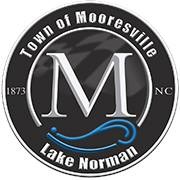 Special to Iredell Free News
The Mooresville Town Board of Commissioners held its annual retreat on February 11 at The Charles Mack Citizen Center.
The day-long meeting included a discussion of current and future projects and included input from all town departments. The retreat provides a way for commissioners to be reminded of not only all of the projects that are currently in the works, but also what the future could hold for Mooresville.
Under Construction/Contract
The following is a brief update on Town projects that are under construction or contracted:
Annual Road Improvements
The roads for the annual paving/pavement preservation program on Town-owned streets have been chosen, according to consultant prioritization, and bidding for the project will occur later this month. The project is anticipated to start in March and end in June, weather permitting.
Mooresville School Sidewalk Network
This project, which began in 2019, aimed to add curb, gutter, and sidewalk improvements to provide pedestrian connection to schools in the Mooresville Graded School System. It included White Oaks Road, Bellingham Drive, Briarcliff Road, Whispering Oaks Court, and Kistler Farm Road, and is now substantially complete, wrapping up shortly after the contractor completes punch list items.
West Wilson Avenue Improvements
This ongoing project includes infrastructure improvements such as two traffic signals as well as new curbs, storm drainage, and a pedestrian path. It's scheduled to wrap up in the fall of this year.
Fire Training Center and Fire Station 6
The Fire Training Center is complete, with its certificate of occupancy issued earlier this month to the expansion located behind the Town's Public Operations Center. The center will hold its ribbon cutting in the Spring and will give Mooresville Fire-Rescue an opportunity to have classroom space, a locker room and a decontamination area. Fire Station 6, located in the Mooresville Business Park, is approximately 70 percent complete, and slated to be completed in May.
Mooresville Police Headquarters
Located on Charlotte Highway near the Mooresville Golf Club, the new headquarters is approximately 65 percent complete and once done, will double the size of the previous facility.
Mooresville Public Library West Branch
Demolition is complete for the project, located at the former Walgreens on Brawley School Road and is scheduled for completion later this year.
Mazeppa Field Renovations
This project's contract was recently awarded and will upgrade two existing fields' turf as well as convert two fields from grass to turf in order to make the fields more durable and useable after inclement weather. Expected completion for this project is in early fall.
Projects in the Planning Stage
An update on Town projects that are in the planning or implementation phases:
Mill Village (Phase 2)
Three bids have been received for this project, which are currently being evaluated by staff. Work on this project includes continued infrastructure improvements, such as new sidewalk, curb, and gutter, that began in Phase I, and is anticipated to start in Spring 2022.
Faith Road/N.C. 115
This project realigns the existing intersection for improved traffic flow along with new left turn lanes on all legs of the intersection and is back on track, with bids to be requested shortly (likely late February or early March, subject to NCDOT approval). It was previously put on pause due to the former contractor but is predicted to restart in late spring.
East West Connector Phase 1
Plans for this project are being revised, per NCDOT request, with acquiring right-of-way as the next step. This phase, which includes the Transco and RL West connector, should begin construction later this year in the fall.
Mazeppa Road Flyover
This flyover, located at the intersection of Mazeppa Road, N.C. 115 and Connector Road, is still in the planning stages, with the contractor working on 65% plans and surveys. This project will soon be presented in an upcoming Town Board agenda and construction is expected in March 2025.
Langtree/N.C. 115
Intersection improvements for this project will fix the elevation change and skewed intersection to align it in a safer manner. NCDOT is currently reviewing traffic operations and the projected start date is Summer 2024.
Board Priorities
The projects below were ranked as priorities by Mooresville Commissioners:
MUST BE DONE
ECOM Communications Study Implementation
A cross-departmental team has been formulated within the Town to consider and implement the recommendations from the recently completed ECOM study. This item is currently 10 percent complete, with service-level agreements, radio consolidation, and CAD upgrades all under discussion.
Mooresville's 150th Celebration
This will be a year-long celebration of Mooresville's sesquicentennial and is already in the planning stages. An internal Town committee has been formed and stakeholders have been meeting with the Town to determine events and programming. This will continue throughout 2022, in time for the celebration in 2023.
NEAR-TERM PROJECTS
These projects identified as needing planning and funding discussions as soon as possible:
East West Connector (Phase 2)
This project will include a proposed four-lane road from N.C. 115 to the Shearers and Rocky River Road intersection. The end goal will be a way to travel from I-77 to Highway 3, and potentially to I-85. There is no projected date for this project as it requires funding at both the state and federal level.
Fire Station 7
Station 7 would likely appear near the N.C. 115 and East West Connector area to address the safety needs of the community. Possible locations are currently being scoped out to ensure maximum coverage. No date is attached to this project.
Downtown Streetscape Master Plan
This would be a Master Plan to determine funding options and priorities for downtown streetscape improvements. It would begin in Fall 2022 and would include input from stakeholders and the public.
Cornelius Park (Phase 3)
This project includes sports lighting, parking, a concession stand and restroom facility at Cornelius Park, meeting the system-wide standards set for Mooresville parks. This will attract more tournaments to the area, increasing hotel occupancy and sales tax revenue. No date is attached to this project.
Neighborhood Park Revitalization
This would include improvements to six neighborhood parks including Academy, Hope, Lee, Nesbit, Stevenson, and Willow Valley. An evaluation would be done to determine the needs and scope of the project and would be ongoing. No dates are attached to this project.
Mooresville Museum Renovation
Renovations would include both the interior and exterior of the facility to address ADA recommendations and would be under the direction of the Museum board and an architect who specializes in Museum renovations. No firm date is attached to this project.
LONG-TERM PROJECTS
Exit 38
This project is currently suspended by NCDOT but is a proposed new exit on I-77 at Cornelius Road and includes a flyover for Bluefield Road. Commissioners propose to lobby NCDOT for the project to alleviate excess truck traffic. Currently, this project is not slated to begin until at least 2026.
Midnight/Oates Connector
This project has also been suspended at this time by NCDOT and includes infrastructure improvements to Midnight Lane and Oates Road, as well as a flyover at I-77. Additionally, it calls for improvements at N.C. 21 and Oates Road and Midnight Lane and Bluefield Road. The board plans to lobby NCDOT for this project, and it is not slated to begin until at least 2026.
Industrial Park
This would explore opportunities for a new industrial park, as Mooresville Business Park East is already nearly 50 percent full. There are no current dates associated with this project, as it requires advanced, long-term planning.
Tech Park
This preliminary project would explore the possibilities of a tech park, located potentially near Corvid and in the Langtree area. There are no dates currently attached to this project.
Street Tree Program
This program would create ordinances, policies, and procedures to manage the Town's public trees and street trees, enhancing the quality of life for Mooresville residents. There are no dates currently attached to this project.