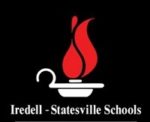 BY KARISSA MILLER
The Iredell-Statesville Schools Board of Education authorized district administrators to apply for $90.1 million in needs-based public schools capital funding earlier this week.
According to I-SS Chief of Technology, Facilities and Maintenance Officer Tim Ivey, $395 million in additional North Carolina lottery funds are available. The grants require a 25 percent match, which would be funded by the Iredell County Board of Commissioners.
Ivey presented information about the grant application to Iredell commissioners earlier this month, and the board agreed to provide the matching funds.
The county would be allowed to count bond funds earmarked for Weathers Creek High School, the new high school, as part of their match. That means the county's match would be $10 million if the I-SS application is fully funded.
The grant application is due by March 15. Funds can be used for new construction, repairs and maintenance projects. They cannot be used for items like teacher raises and classroom supplies.
Possible projects and breakdown of the grant application:
• Statesville High School CTE – $13.8 million
• Harmony Elementary School 4th/5th Grade Wing – $8.6 million
• Additional funds for New High School – $50 million
• Lake Norman Elementary School Gym/Classroom Addition – $11 million
• Lakeshore Middle School expansion – $6.7 million
Total Grant Funding Applying for = $90.1 million
Total Local Match (25%) if awarded = $10 million, excluding Bond Funds
Ivey has also drafted a letter that explains that the new high school is the district's top priority.
The grant is competitive, Ivey explained, but there is a chance that some counties may not get approval for the local match.
Ivey said that he doesn't foresee their entire request being fulfilled. He said that it would be like winning the lottery. However, he is hopeful that I-SS will receive some funding.