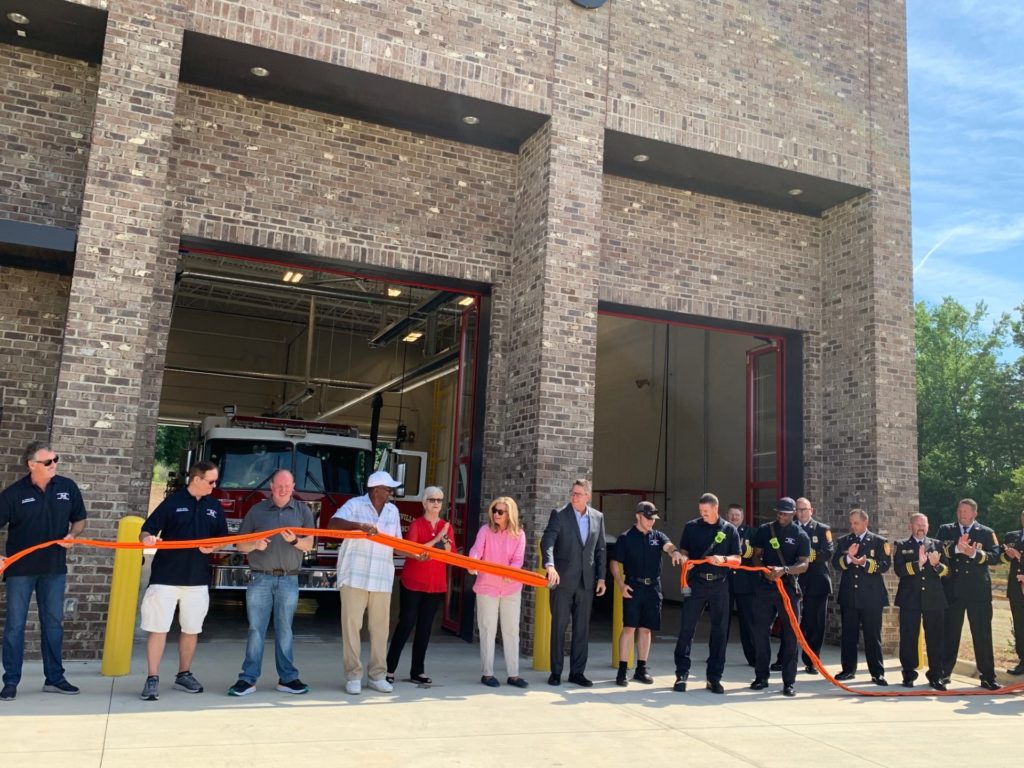 BY BRANDY TEMPLETON
Mooresville Fire-Rescue officials proudly showed off the new Station 6 on Tuesday during a grand opening.
The new 13,000-square-foot fire station at 115 Manufacturers Boulevard, which was built by Miles- McClellan Construction Company, will house nine firefighters in three-person shifts.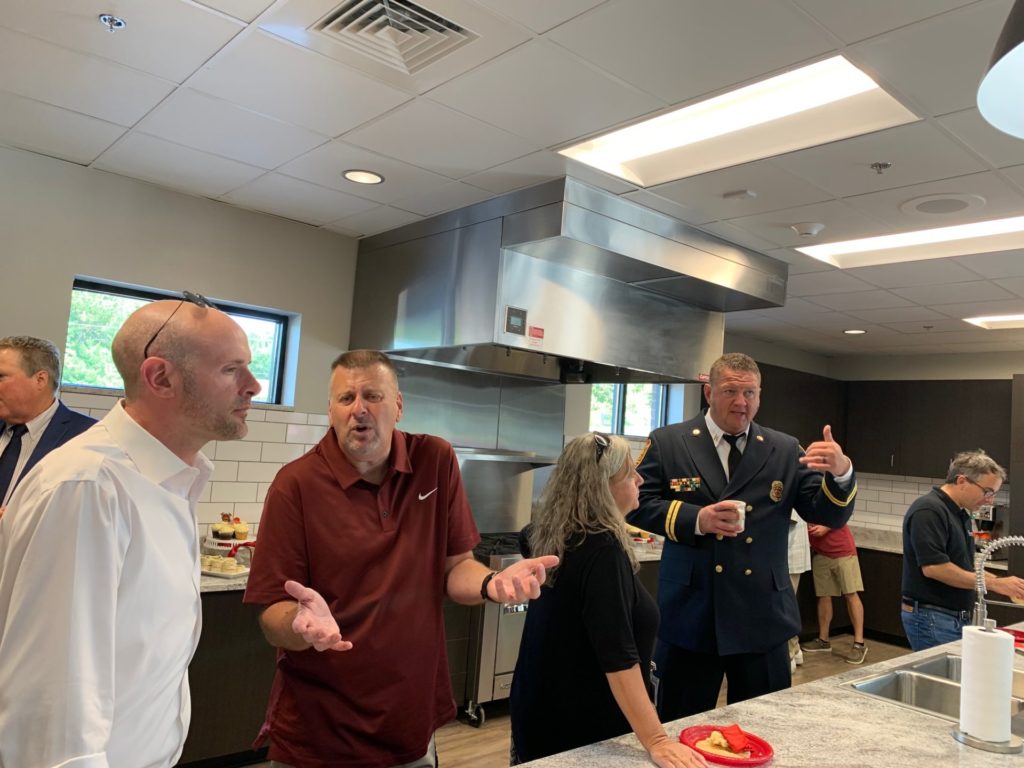 Instead of a traditional ribbon-cutting, MF-R Chief Curt Deaton presided over a hose uncoupling to commemorate the moment.
"We wouldn't be here without community support and our mayor's support," he said.
Mayor Miles Atkins said it was a great day for Mooresville. "It's been nine years since Station 5" opened, he shared.
Mayor Pro Temp Lisa Qualls was impressed with Station 6.
"It's a phenomenal facility," she said.
Commissioner Thurman Houston was also pleased. He called the business park where Station 6 is located one of "the great jewels of our town and the economic driver."
Houston thanked Mooresville firefighters for their service.
"At night I sleep safe," Houston said. "My hat's off to you guys."
Commissioner Gary West said the new station was an example of the town fulfilling its obligations.
"Mooresville shows its commitment to its businesses and people," he said.
West also applauded the fire department.
"They can get to your house in less than five minutes," he said. "That's an ISO number one rating."
Commissioner Bobby Compton said when he began his career as a firefighter the town only had 8,808 residents and one station with 17 firefighters.
"Now the number we serve has grown to 50,000," he said.
Deaton said MF-R personnel are proud to serve the community.
"We will be your greatest neighbors," he said. "We are just a phone call away."
Photo Gallery