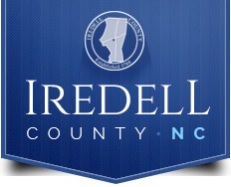 BY KARISSA MILLER
Low-income Iredell County residents will have access to more than $635,000 earmarked for families struggling to pay their heating bills this winter.
The Iredell County Board of Commissioners approved a request earlier this week from the Iredell County Department of Social Services for a budget amendment of $635,331 to advance county funds for Pandemic Low-Income Home Energy Assistance (LIEAP) payments.
According to County Manager Beth Mull, these are automated payments that will be fully reimbursed using federal ARPA (American Rescue Plan Act funds).
Mull said these funds will help sustain families experiencing hardship due to the ongoing COVID-19 pandemic, by maintaining critical energy and heating services.
LIEAP is a federal program that assists eligible families with their heating bills. It is available from December through March.
Households including a person aged 60 or older or disabled persons receiving services through the NC Division of Aging and Adult Services were eligible to sign up for assistance from December 1-31. All other households may apply from January 1 through March 31 or until funds run out.
Households that meet the following criteria may be eligible:
♦ Have at least one U.S. citizen or non-citizen who meets the eligibility criteria;
♦ Meet an income test;
♦ Have reserves at or below $2,250; and
♦ Be responsible for its heating costs.
Those interested in the program should call 704-873-5631. Learn more about the program description at https://www.co.iredell.nc.us/DocumentCenter/View/14572/Combined-Flyer-with-Program-Description .
In other matters, the board approved a request from the Iredell County Public Library for acceptance of a LSTA Laundromat Family Literacy Centers grant in the amount of $5,000.
The library is collaborating with the Iredell County Partnership for Young Children. The funds will be used to purchase books, displays, and materials promoting early literacy in local laundromats. The grant does not require matching funds.
OTHER BUSINESS
Also, during the meeting, the board approved:
♦ A request from the library to apply for a LSTA Adapting Technology Grant in the amount of $10,250 from the State Library of North Carolina. If received, the funds will be used to purchase furniture to convert the upper-level conference room into a dedicated computer lab, provide workstations to place public computers in the local history room and other improvements throughout the library.
♦ A request from the Finance Department for approval to purchase a Caterpillar 725 Articulating Water Truck for Solid Waste. The total cost of the equipment will not exceed $494,693.
♦ A request from the Finance Department to acknowledge the Stewardship, Compliance, and Accountability note included in the past year audit.
♦ A request from Tax Administration for approval of December 2021 Refunds and Releases.
♦ A request from Clerk to the Board for approval of minutes from December 21, 2021, and January 4, 2022, meetings.