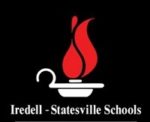 FROM STAFF REPORTS
More than 400 students were excluded from school this week in Iredell-Statesville Schools after being deemed a close contact with someone who tested positive for COVID-19, and another 319 were out of school after exhibiting symptoms of COVID-19.
More than 100 staff members were out of school after testing positive (9), being deemed a close contact (34) or exhibiting symptoms (61) of COVID-19, according to the latest I-SS dashboard.
The report covers only the first two days after students returned from the holiday break, January 5-6.
There was at least one positive COVID-19 staff or student at 19 district schools, according to I-SS.
The I-SS Board of Education required all students and staff to wear face masks after the holiday break. According to the district, 67 students were possibly exposed to COVID-19 on January 5-6 did not have to be excluded because they were masked.
I-SS COVID-19 Dashboard