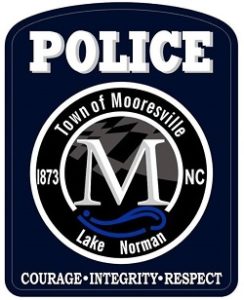 FROM STAFF REPORTS
A day after announcing the arrest of suspected serial rapist Michael Brandon Shinn, the Mooresville Police Department is encouraging women who have had any interactions with the suspect to contact investigators.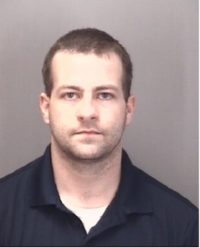 During a press conference Thursday, MPD investigators urged women to come forward regardless of the nature of their interactions with Shinn.
Following an MPD investigation, Shinn, 29, was charged with two counts of second-degree forcible rape and one count of second-degree forcible sex offense. The Sherrills Ford resident is being held in the Iredell County Detention Center in lieu of a $600,000 secured bond.
Shinn is accused of sexually assaulting two women in a remote parking lot located at 1459 River Highway. He met both women online. The attacks occurred on June 16 and June 21, police said.
Investigators have utilized various technologies and training in digital forensics to obtain evidence in this investigation, according to MPD Capt. Jamie Quinn.
Investigators have strong reason to believe that Shinn has assaulted additional women in other jurisdictions.
The MPD is working with multiple surrounding agencies as well agencies as far away as California to locate and identify other women that the suspect may have sexually assaulted.
If you or anyone you know may have been a victim of or had contact with this suspect, contact Mooresville Police Department Detective Saladino at 704-664-3311.
Protect Yourself
In an age where online dating has become common, MPD officials also offered advice to remain safe.
"Get to know who you are talking or meeting with and when you do meet with someone, meet in a public place," Quinn explained. "Do not meet at a residence or get into the car with an individual you don't know, and follow your instincts. Bring a friend along if possible. Always let someone know where you are and when you return."
Related
♦ JUNE 22: MPD: Suspect charged with raping two women he met online