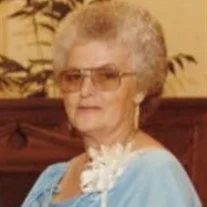 Judith Hubbard Earnhardt, 86, of Mooresville, N.C., died peacefully in her sleep on Tuesday, June 21, 2022, at her home after a long battle with dementia.
She was born May 1, 1936, to the late Spencer and Ruby Hubbard. In addition to her parents, she was preceded in death by her husband, Dan Earnhardt; brothers, Donald Hubbard and Ted Hubbard; sisters, Margie Grace Hubbard, Renee Perry, Govanna Miller, Lois Black, and Maizie Sharpe; and granddaughter, Rhonda Martin.
Judy is survived by her children, Mike Stephens (Janie), Pam Stephens, Tim Stephens (Robin), Kris Peebles (Mike), Kat Warlick (Wilson), and Terry Stephens (Beth); eleven grandchildren, who knew her as "Granny"; 22 great-grandchildren; four great-great-grandchildren; and numerous nieces and nephews.
Ms. Earnhardt loved horses, crocheting, and flowers. In her younger days, she was a truck driver and always had a story to tell about cross-country runs. She also played the organ in several small churches.
The family would like to express special thanks to Pam who cared for their mom 24/7 for the past 10 years.
A private graveside service will be held at a later date at Williams Memorial Presbyterian Church Cemetery in Charlotte.
In lieu of flowers, donations may be made to Cavin-Cook Funeral Home, in care of the Earnhardt/Stephens Family.
Cavin-Cook Funeral Home & Crematory, Mooresville, is serving the Earnhardt family. Condolences may be made to the family at www.cavin-cook.com.