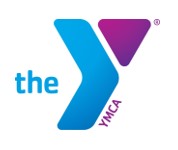 Special to Iredell Free News
The YMCA of Northwest North Carolina, in partnership with local school districts in Forsyth and Iredell counties, is piloting a new teen membership referral initiative to give youth a positive space to thrive at no cost to the teenager or their family.
Known as Reaching Our Potential, this initiative helps identify and get students in middle and high schools free memberships at the Statesville Family YMCA, William G. White, Jr. Family YMCA, and Winston Lake Family YMCA.
The membership will include access to Y's fitness facilities, group exercise classes, basketball courts, swimming pools, and more.
"Recent months and years have had a tough impact on youth in our communities. We believe the YMCA can and should be a place where everyone can come to focus on their wellbeing and make meaningful connections," said Adam Cardwell, a senior regional director for Wellness Experience at the Y, who is also overseeing Reaching Our Potential.
In addition to access to the Y's wellness aspects, Reaching Our Potential will provide youth with free snacks, tutoring opportunities, and a trip to YMCA Camp Hanes. Students will also have the opportunity for virtual and in-person programs for teens, including Black and Latino Achievers, Youth & Government, Teen Talks by the Boys and Young Men of Color Initiative, and more.
At this time, the pilot version of this initiative will run through the remainder of the calendar year.
In order to be a part of Reaching Our Potential, teens must be currently enrolled in middle or high school and referred to the initiative by their guidance counselor, a Y staff member, or another community partner.
For more information and how to sign up for the initiative, click HERE.