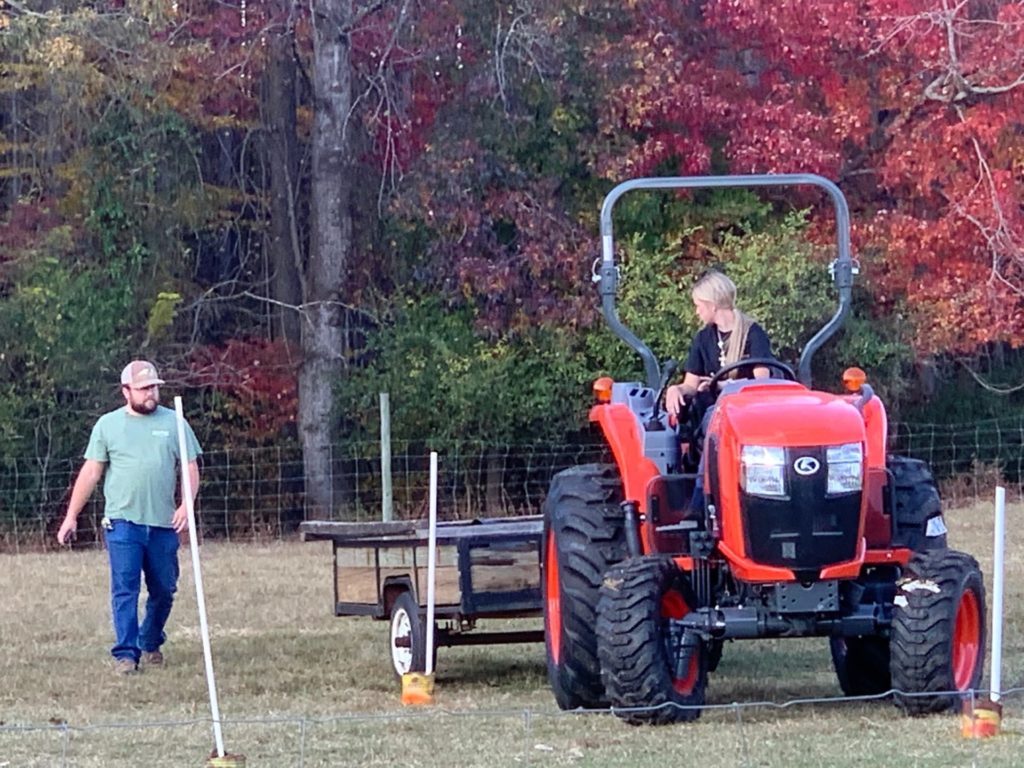 BY BRANDY TEMPLETON
Future Farmers of America members from several area high schools competed in a tractor and truck safety and skills competition on Thursday.
Held at Westward Farms in Stony Point, the event featured students from Iredell County's high schools, Alexander Central High, and one North Iredell Middle student.
Five competitors took their turn at the wheel of a hydrostatic tractor, while five licensed drivers drove the F150 4×4 truck.
Harrison Jenkins, who hosted the event at his farm, said students had to qualify through school-level events.
Judges award points based on skill level and timeliness, with every skill and move carefully considered, either adding or deducting points. FFA teachers from Lake Norman High School, West Iredell High School, and North Iredell High School helped judge the event.
"Some criteria are keeping the vehicles centered, not touching cones, changing lanes, checking mirrors, and taking other safety precautions," Jenkins explained.
When all the scores were tallied up, North Iredell High School students Kenley Elmore (tractor driving) and Seth Osborne (truck driving) were declared the winners.
Elmore and Osborne will compete at the Southern Farm Show in Raleigh in February.
Randy Marion Automotive provided the truck for the competition and Statesville Ag and Turf supplied the Kubota tractor.
Photos