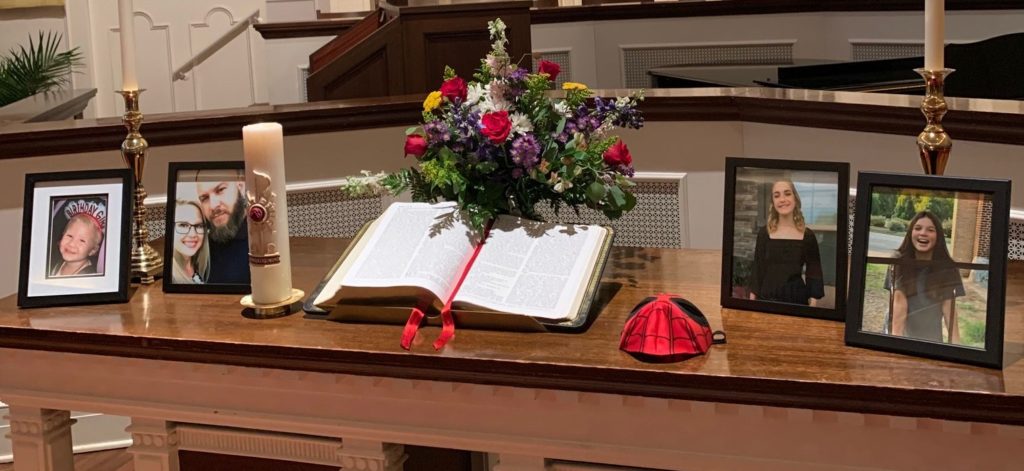 BY BRANDY TEMPLETON
First Presbyterian Church in Statesville held a candlelight vigil for the seven people involved in Monday night's devastating crash on Fort Dobbs Road.
A father and his son were killed when a Honda Accord operated by an impaired driver hit the golf cart they and four others were riding in, according to the N.C. Highway Patrol.
Michael Shane Marlowe, 39, and his 5-year-old son Bentley Marlowe were fatally injured. Four other occupants of the golf cart, identified as Amy Mills, 26, Teagan Murphy, 16, Jada Marlowe, 13, and Bailey Marlowe, 2, were flown to regional trauma centers with serious injuries.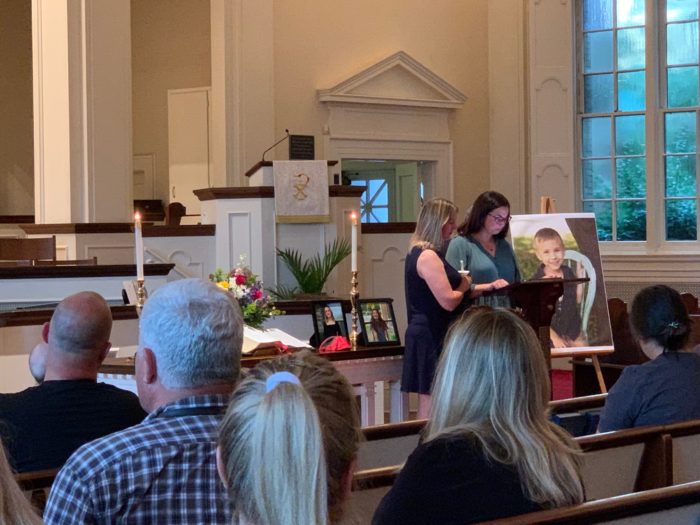 The sanctuary at First Presbyterian was filled for Tuesday evening's vigil.
"This is a time for community and gathering," Senior Pastor Jeremy Cannada said. "A time that none of us wants to be here. It's a time to think, and grieve, and mourn, and hope."
Cannada told those gathered that he hoped they could hear God in this difficult time and that He would whisper to their hearts that love never ends.
Preschool teacher Valerie Speaks choked back tears as she read from Ecclesiastes 3: 1-8
"To everything there is a season, and a time to every purpose under the Heaven, A time to be born, a time to die …"
Pastor Cannada quoted from the Book of Job and spoke of his great suffering. He also referenced The Jefferson's TV show when someone had died.
"Damn! Damn! Damn!" Cannada shouted.
"These families didn't ask for this. It's not some prize they won. Now we are left sitting in our silence and hurt."
He acknowledged the tears, weeping, and sobbing in the pews and shared scripture from the story of Lazarus in the Bible.
"He wept," Cannada said. "If Jesus can weep, we so too should weep. If Jesus can cry, our tears are okay."
He continued, speaking of the two lights that were extinguished Monday.
"Two people lost their lights and four are left struggling to keep their flames lit. Damn this world that would take lights like this," Cannada said.
He addressed those on Facebook that doubted Christ's presence in the wreck.
"He was very much there," Cannada said. "Even when His plan makes no sense, we need to trust that He has a purpose."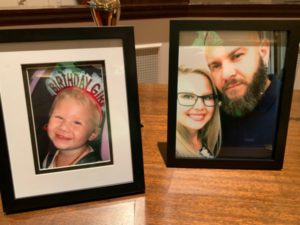 Cannada encouraged everyone to "hold on to the memories that are real and the joy in life," telling them that Jesus also experienced humanity's deepest pain.
Before closing, Cannada spoke of Mike's devotion to his family, young Bentley's love of Spider-Man, and Teagan's TikTok videos. He asked God to play Taylor Swift songs in Jada's soul. He also asked for prayers for the driver of the Honda Accord, Austin Ray Harmon, who is charged with driving while impaired, two counts of felony death by vehicle, and three counts of felony serious injury by a vehicle.
"Our most difficult prayer is for Austin and for the grief he'll feel the rest of his life. We must pray for and forgive our debtors," Cannada prayed. "You are the great physician, and Death is never our enemy."
Related Article
JUNE 14: Statesville man faces charges in crash that killed two, injured four on Fort Dobbs Road