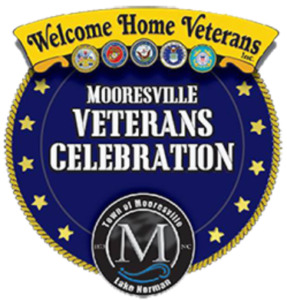 BY DEBBIE PAGE
The Mooresville community lined Main Street on Saturday to cheer on hundreds of veterans, bands, scouts, and supporters who marched to celebrate and thank those who have served America.
The parade was the culmination of a week-long Veterans Celebration, including a flag processional and ceremony on Monday, a blood drive on Wednesday, a free breakfast for veterans on Thursday sponsored by Top of the Lake Rotary Club, and a free One Nation Under God luncheon and music on Saturday at Richard's Coffee Shop prior to the rescheduled parade.
The Town of Mooresville and a vision partner's announcement of a new housing project to support local veterans at 10 a.m. at Liberty Village Park (220 N. Main Street) was postponed because of inclement weather on Friday and will be rescheduled.
The week's activities were a collaboration between the Town of Mooresville and the Welcome Home Veterans organization at Richard's Coffee Shop (165 North Main Street).
Photos