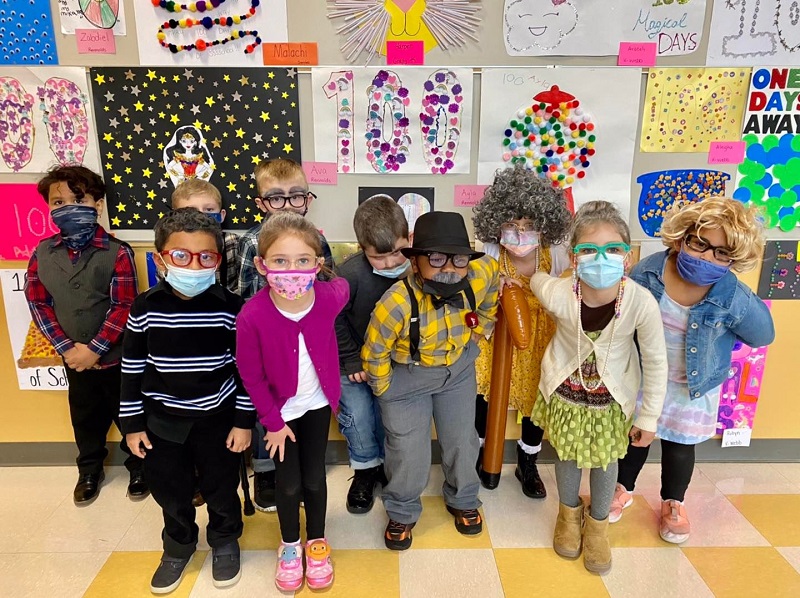 BY KARISSA MILLER
Celebrating the 100th Day of School is a tradition at many elementary schools around Iredell County.
Iredell-Statesville Schools students celebrated being 100 days smarter on February 3. Students and staff celebrated the 100th day of school by dressing up as if they were 100 years old.
At Third Creek Elementary, some of the teachers made pictures with the number 100. They also painted 100 dots, jumped and counted to 100 and read "Miss Bindergarten Celebrates the 100th Day of Kindergarten."
Cloverleaf Elementary, an International Baccalaureate World School, celebrated the 100th day of learning with similar activities for first through fifth graders. Kindergartners dressed up as 100-year-old students.
"This is a great way to celebrate the knowledge gained in the first 100 days and the gains that will be made in the final 80 days of the school year," Principal Andy Mehall said.
Photos