Special to Iredell Free News
When Fran Crews stepped off her front porch with her loving husband of 53 years on January 2, 2021, she had no idea it would be the last time they would be leaving their home together.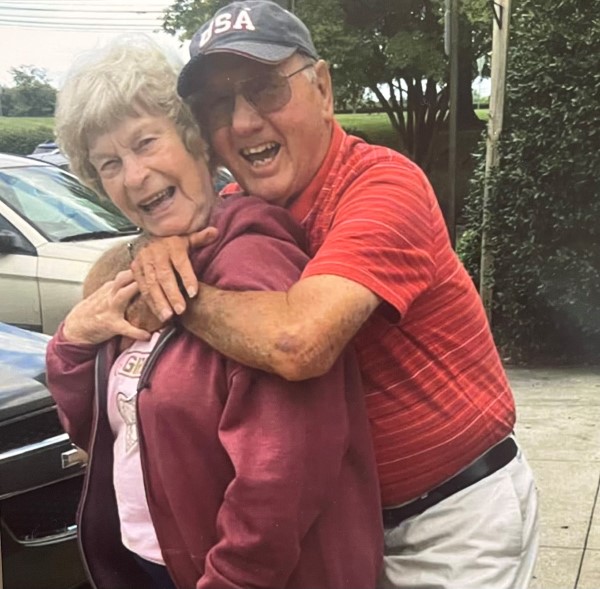 It seemed like a normal week for Statesville natives Phil and Fran Crews. On Monday, 81-year-old Phil had a routine doctor's appointment where his doctor told him he was in impeccable shape. Later that week, Phil played a round of golf, shooting an incredible score of 73.
It was Friday when Phil and Fran were laughing, joking, and planning what they would do for their 54th wedding anniversary. That night, however, things changed.
"He sat straight up in bed and started coughing that night. He could hardly talk and said he was so sore all over. I called Dr. Elnaggar, and he called the hospital and said, 'Bring him in.' And he never came back home with me," said Fran.
After 16 days at Iredell Memorial Hospital, Phil Crews lost his battle to COVID-19. However, the positive energy he radiated and the kindness he exhibited to his family, friends, healthcare providers, and his community will last a lifetime — a legacy for generations.
"My dad was truly the best. I never saw him angry nor heard him say anything bad about anyone else. He was someone who brought joy to peoples' lives," said his son, Stan.
Phil and Fran were well-known in their community, recognized for their abounding kindness.
"My mom and dad would go out of their way to take someone to a doctor's appointment or sit with them at their last moment," said their daughter, Julie.
They would help friends, family, and even those they did not know meet their healthcare needs, get medical bills paid and questions answered. The more than 1,200 sympathy cards the family received after Phil's passing are a testament to the impact he made on others.
While Phil is now gone, Fran wants that legacy to live on. To honor her husband, she wanted a way to take care of the people who took such good care of them, just as she and Phil had taken care of others.
"At Iredell, my dad got the best of care, even in the worst of a situation," said Julie.
When Julie discovered the Iredell Health Foundation, she knew it was her calling to share her parents' story. She also recognized it perfectly fit her mother's desire to find a way to honor her dad. She wants her parents' example to be a guiding light for others in the community who want to give as her parents so generously have.
In honor of Phil and Fran Crews, and the devoted healthcare heroes who provided Phil with the best possible care, the Crews family has created the Philip S. Crews Sr. and Frances D. Crews Fund at the Iredell Health Foundation.
LEARN MORE
The Iredell Health Foundation enhances the mission of Iredell Health System by developing philanthropic resources to support services offered by the health system. If you would like to learn more about the Iredell Health Foundation or the Philip S. Crews Sr. and Frances D. Crews Fund, visit iredellhealthfoundation.org.
About Iredell Health System
Iredell Health System includes Iredell Memorial Hospital; Iredell Mooresville; Iredell Home Health; Iredell Wound Care & Hyperbaric Center; Community and Corporate Wellness; Occupational Medicine; the Iredell Physician Network and more. Iredell Memorial Hospital is the largest and only nonprofit hospital in Iredell County. The comprehensive healthcare facility has 247 beds; more than 1,700 employees; and has 260 physicians representing various specialties. Centers of excellence include Women's and Children's; Cardiovascular; Cancer; Surgical Services and Wellness & Prevention. The Health System's newest campus, Iredell Mooresville, is home to the area's only 24-hour urgent care facility, as well as an ambulatory surgery center, imaging center, rehabilitation services, and physician practices. The mission of Iredell Health System is to inspire wellbeing. For a comprehensive list of services and programs, visit www.iredellhealth.org.