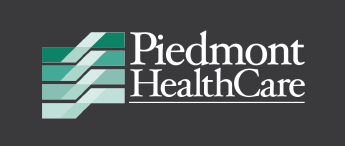 Special to Iredell Free News
Piedmont HealthCare, one of North Carolina and the Southeast's largest physician-owned multi-specialty groups, will offer its senior patients a new value-based approach to primary care through a long-term partnership with agilon health.
Piedmont HealthCare Senior Care Advantage will be available to all Piedmont HealthCare patients who age into Medicare and are eligible, or those who are enrolled in a Medicare Advantage plan. This program is not a health plan, and Piedmont HealthCare will work with multiple health plans in the area.
Value-based care empowers the primary care physician to serve as the care quarterback and to further enhance the quality and delivery of care for senior patients.
"Piedmont HealthCare is excited to partner with agilon health, a company with a proven record of transforming healthcare and empowering physicians. Our value-based care work today will be supercharged as a result of this partnership and will change the way healthcare is delivered to our senior population," CEO Jeffrey Smith said.
Piedmont HealthCare has more than 60 locations, including 40 specialty and 20 primary care offices.
The primary care providers at Piedmont HealthCare will focus on delivering the highest quality of care to their patients, especially their senior patients, through this new value-based care approach. The Piedmont HealthCare Senior Care Advantage partnership will empower the practice to be the home for high-quality, cost-effective senior care.
"We are proud to be partnering with Piedmont HealthCare, an extraordinary physician-owned, multi-specialty practice that has deep roots within the local community," said Steve Sell, CEO of agilon health. "Piedmont HealthCare and agilon health are both committed to improving provider and patient experience, and we are excited to work together to realize this goal."
LEARN MORE
More information is available at www.piedmonthealthcare.com/senior-care-advantage.