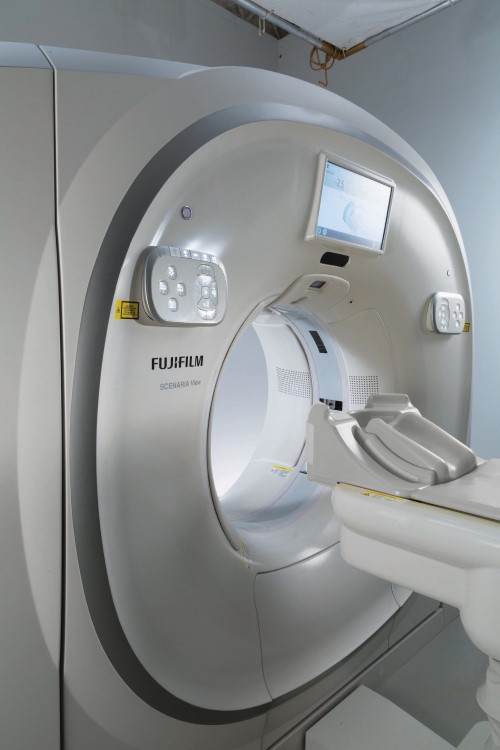 Special to Iredell Free News
In an effort to keep up with the latest advances in healthcare, the Piedmont HealthCare Imaging Center has installed the first First Fuji Film Scenaria View CT Scanner in the State of North Carolina.
Most CT scanners in the area average 64-slices per scan rotation. Through this new, innovative technology, Piedmont HealthCare is able to provide a higher quality image at 128 slices per scan rotation, in addition to a lower radiation dose for our patients.
These higher resolution scans provide radiologists with a clearer image to deduce the most accurate diagnosis for patients.
"Piedmont HealthCare is truly proud to offer this new technology! It aligns with our mission of providing innovative medical service, and the highest quality of care, through a faster and safer low dose radiation scan for our patients," said Timothy Thieme, PHC's director of imaging.
LEARN MORE
For more information on Piedmont HealthCare Imaging Center – Statesville, visit https://piedmonthealthcare.com/location/phc-imaging-center/. Patients may contact their Piedmont HealthCare provider for CT referrals. Piedmont HealthCare Imaging Center -Statesville is located at 700 Sullivan Road in Statesville.
About Piedmont HealthCare
Piedmont HealthCare is one of the largest physician-owned multi-specialty groups in North Carolina and the fifth largest healthcare organization in the Charlotte Metro market. Committed to providing excellent care for the whole family, Piedmont HealthCare has more than 60 convenient locations and over 215 physicians and providers across multiple specialties to provide the most innovative medical care for our community. Visit www.piedmonthealthcare.com.