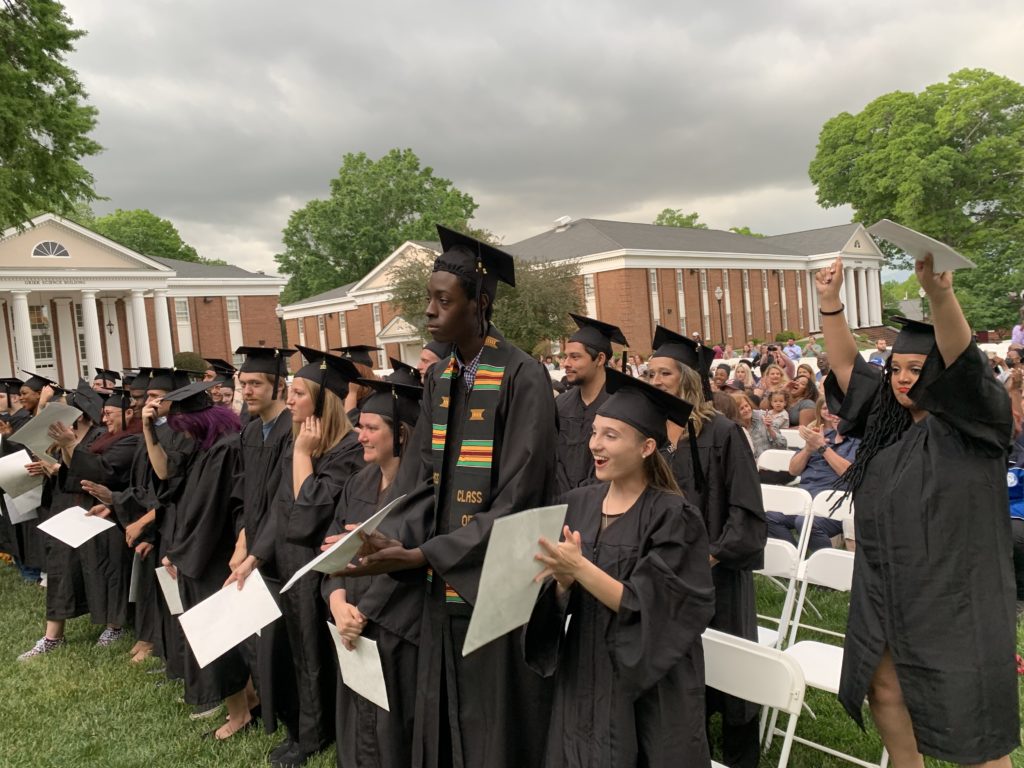 BY BRANDY TEMPLETON
More than two dozen students and their families celebrated Thursday during Mitchell Community College's 37th annual high school equivalency graduation ceremony.
The students, many of whom faced difficult life circumstances that led them to drop out of traditional high school, marked their perseverance and academic success by walking across the stage to receive their diplomas.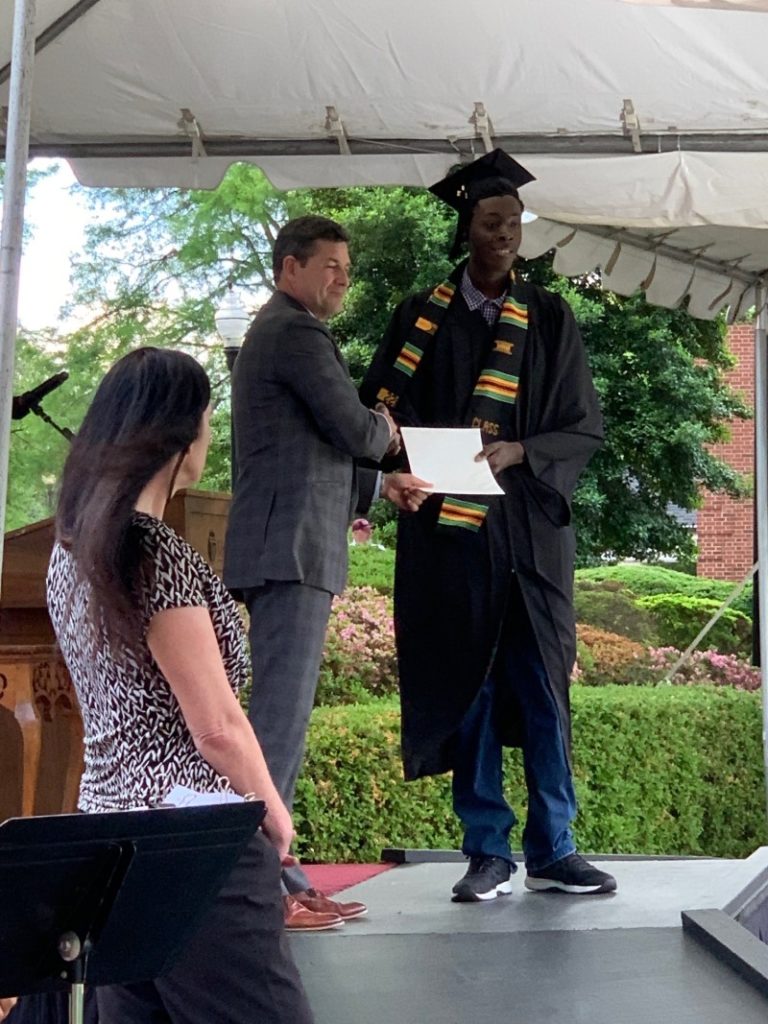 Alan Menken sang "Go the Distance," with powerful words of inspiration — "I will find my way, I can go the distance. I'll be there someday, if I can go the distance" — bringing some family members to tears.
More tears were shed as three grads recounted the challenges that they overcame in pursuit of earning their GEDs.
At age 24, Jeniffer Aponte moved to North Carolina from New York to get her life together.
"My life has taken some crazy ups and downs and unfortunate spins," she said. "Think of my life as a roller coaster. I would go straight up to the top and in no time you would see me going down to hit rock bottom enduring spins."
After failing the math test, she kept trying because she wanted to get her GED for herself, her husband, "three beautiful kids, and bonus child."
Haley Rains told the audience she battled anxiety and depression.
"I changed my mindset from 'I have to do this' to 'I get to do this,' " she shared. "Success doesn't come to you; you go to it."
Karen Smith said earning her GED was a "huge honor" that came after a long and challenging journey.
In 1988, at age 16, she dropped out of school during her tenth grade year after finding out she was pregnant.
"I was scared, embarrassed," Smith said. "I gave up."
In February of 1989, her daughter was born with a cardiac defect. Her baby spent 10 months at Carolinas Medical Center and died in August of 1990.
After enduring all that, Smith said she had no motivation left. Over the years she considered getting her GED to make her dad proud. When her dad died, Smith had no more excuses.
"It was no more giving up," she said.
In March of 2021, Smith once again failed the math exam after many attempts. It didn't stop her.
"It's never too late, don't ever give up," she said. "Keep moving forward."
Sherry Clarke, basic skills instructional coordinator at Mitchell, praised the graduates.
"On this journey, you've had countless challenges to overcome, she said. "Now you have something that no one can take from you."
President Dr. Tim Brewer also congratulated the graduates, inviting them to come back to Mitchell in the fall.
"Savor your success and encourage others," he said.
Brewer announced that the graduates will be offered a scholarship for one free occupational course in the fall semester courtesy of the Greater Statesville Chamber of Commerce.
Cheers were heard after tassels were turned, and then it was time to greet family and friends.
Photos