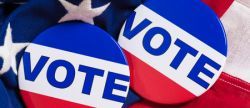 BY KARISSA MILLER
The Iredell Democratic Party announced last week that Sarah Pittman will replace Michelle Coffey as the party's nominee for the District 3 seat on the Iredell-Statesville Schools Board of Education.
Coffey decided to drop out of the race for personal reasons.
District 3 covers East Iredell Elementary, Pressly, Statesville Middle, Statesville High, Northview, CCTL, N.B. Mills and Crossroads Early College High School. The seat is currently held by Sam Kennington.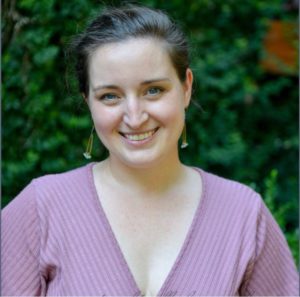 Pittman will face Republican Abby Trent in the November 8 general election.
Pittman has seven years of experience as a public school teacher. She stepped away from teaching in 2022 following the birth of her son. She said she is running for the District 3 seat because she has seen firsthand the fractures in public education and wants to work collaboratively toward solutions.
"Education matters. Our children and their future's matter. Our community matters. As a recent public-school teacher, I know what it's like on the frontlines — both the good and the bad — and I want to be an advocate for the teachers and those that are a part of our schools each and every day," Pittman explained.
Pittman believes one of her strengths is her ability to relate to parents and teachers.
"I have had a lot of life experiences. I've chosen to settle in Statesville and I'm closer to the age of the parents that the school board is represented in the school system," Pittman said. "I want to be a listener and a problem-solver for our staff, students and parents."
She is also part of a new wave of political candidates who are working to break molds while doing everything she can to put public education at the forefront.
"One of the top issues and challenges the board faces is the teacher shortage. We need to recruit and retain highly qualified professionals for our students," she said.
If elected, Pittman said she would bring a unique voice to the board.
"I think it's important, especially right now, that there are a variety of perspectives represented on the school board," Pittman said. "I'm honored by the Iredell County Democratic Party's nomination, and I'm looking forward to the opportunity to advocate for students and teachers on the Board."
Pittman graduated from N.C. State University with a Bachelor's Degree in middle grades education, specifically Language Arts and Social Studies. She also graduated with a certificate in Global Perspectives.
Following her undergraduate degree, she earned a certificate in gifted education at East Carolina University. Most recently, she completed her master's degree in Curriculum and Instruction with a concentration in Reading Education. This allowed her to be a K-12 reading specialist.
LEARN MORE
Learn more about Pittman's campaign at Facebook.com/Pittman4SchoolBoard.