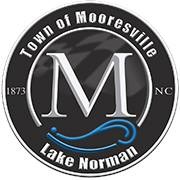 BY MIKE FUHRMAN
The Town of Mooresville's proposed budget for fiscal year 2022-2023 maintains the property tax rate for the 15th consecutive year and also continues the current water and sewer fees.
The draft budget, presented to the town board Wednesday evening, also contains funding for 24 new positions, cost-of-living and merit pay increases for town employees, establishment of a fleet replacement fund and more than $838,000 for local agencies.
Town Manager Randy Hemann said the spending plan invests in town employees, public safety and quality of life for town residents with an eye toward the future, while upholding the town's core values — pride in each job, integrity in all actions and a commitment to diversity and equity.
"This budget actually reflects our values, those things we believe in," Hemann said.
The town's current property tax rate is 58 cents per $100 valuation.
Chief Financial Officer Deborah Hockett told commissioners that the town is in a solid financial position with three months remaining in the current fiscal year. Expenses are tracking to budget, and sales tax revenues ($13.22 million) are up 21 percent compared to the same period in the previous year, she said.
As a result, Hockett projected the town would end 2021-2022 with a $4.9 million budget surplus.
Total operations expenses are projected at $96 million, which includes an infusion of federal ARPA funds.
Investing in Employees
The budget includes funding for 3.5 percent merit increase for employees, effective July 2022, and a 2 percent cost-of-living bump in January 2023.
Some employees would also see an increase as the town accelerates the implementation of a four-year pay study into two years.
The town will also absorb an anticipated 12 percent increase employee benefit costs.
New Positions
The budget includes funding for 22 general fund positions and two stormwater positions, including:
♦ A public safety communications director;
♦ An additional staff attorney;
♦ Six positions for the Mooresville Police Department, including two detectives;
♦ Four positions for Mooresville Fire-Rescue, including a captain who would focus on training;
♦ A facilities project manager; and
♦ An assistant golf pro
"These are all related to service delivery and relieving pressure on people who are working really hard," Hemann said.
The budget also includes funding for sign-on bonuses and referral bonuses to aid in recruitment efforts.
Fleet Replacement
The budget sets aside $2 million to establish a fleet management program. Under this plan, the town would replace MPD patrol cars every eight years, sedans and large trucks every 10 years and firetrucks every 15 years.
Hemann said this plan would pay immediate dividends as the town navigates supply chain issues. The current delivery time for a firetruck is 18 months, Chief Curt Deaton said.
"It's a terrible feeling to know you need 15 police cruisers and it's not in the budget," he explained.
Capital Projects
The town has $119 million in capital projects either in the design stage or under construction, including $19.6 million for the new MPD headquarters and $9.5 million for Phase II of Liberty Park, and $5.1 million for Fire Station 6.