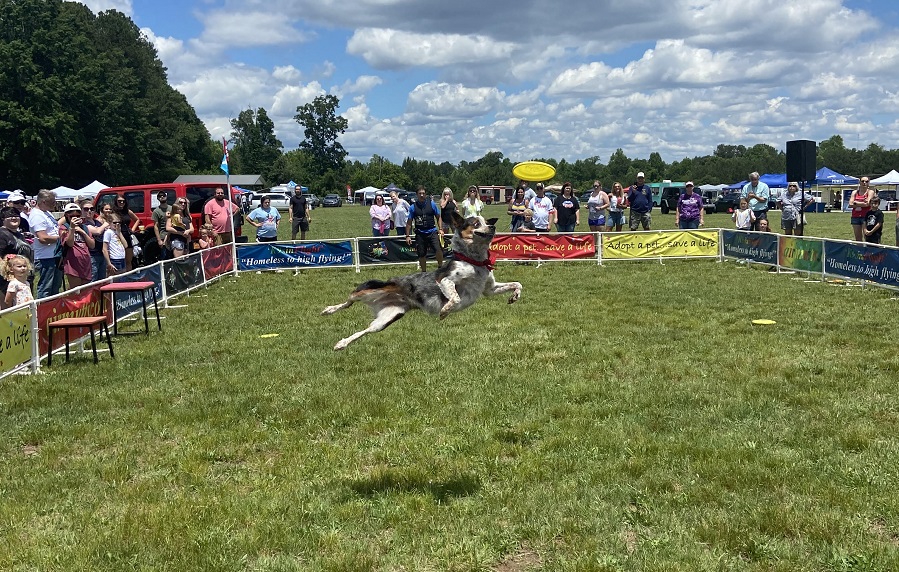 STORY BY JABRIA WILLIAMS
PHOTOS BY KAHLEA S GAITHER
A variety of animal rescue groups participated in the Rescue Roundup on Saturday at the Iredell County Fairgrounds.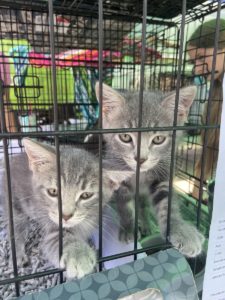 The event showcased the need for caring homes for stray and abandoned animals throughout the region.
More than 20 vendors participated, and K-9s in Flight, a Florida=based company that showcases skills and tricks learned by rescued or adopted dogs, put on an entertaining exhibition.
Piedmont Animal Rescue is one of the local nonprofits that works to find homes for dogs, cats, and all kinds of animals. The group's primary goal is to "bring attention to the fact that there are adoptable animals looking for homes," says Cathy Catlett, an employee of Piedmont Animal Rescue.
"I think there are a lot of people who think that animals that are up for adoption are not good animals, that they are rejects, but that is simply not true," she explained.
Most animals that come through Piedmont Animal Rescue that are ready for adoption have already been through a foster home and are house trained and completely vetted.
Piedmont Animal Rescue is always looking for volunteers and helpers to help work events, help in their office space, and to foster animals.
Photos