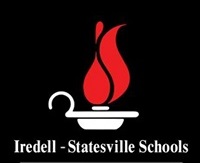 BY KARISSA MILLER
The Iredell-Statesville Schools' board room was full of students and teachers who were recognized for their achievements during the board's May 9 meeting.
Each honoree was was recognized by named and presented with a certificate by board members.
Professional Achievement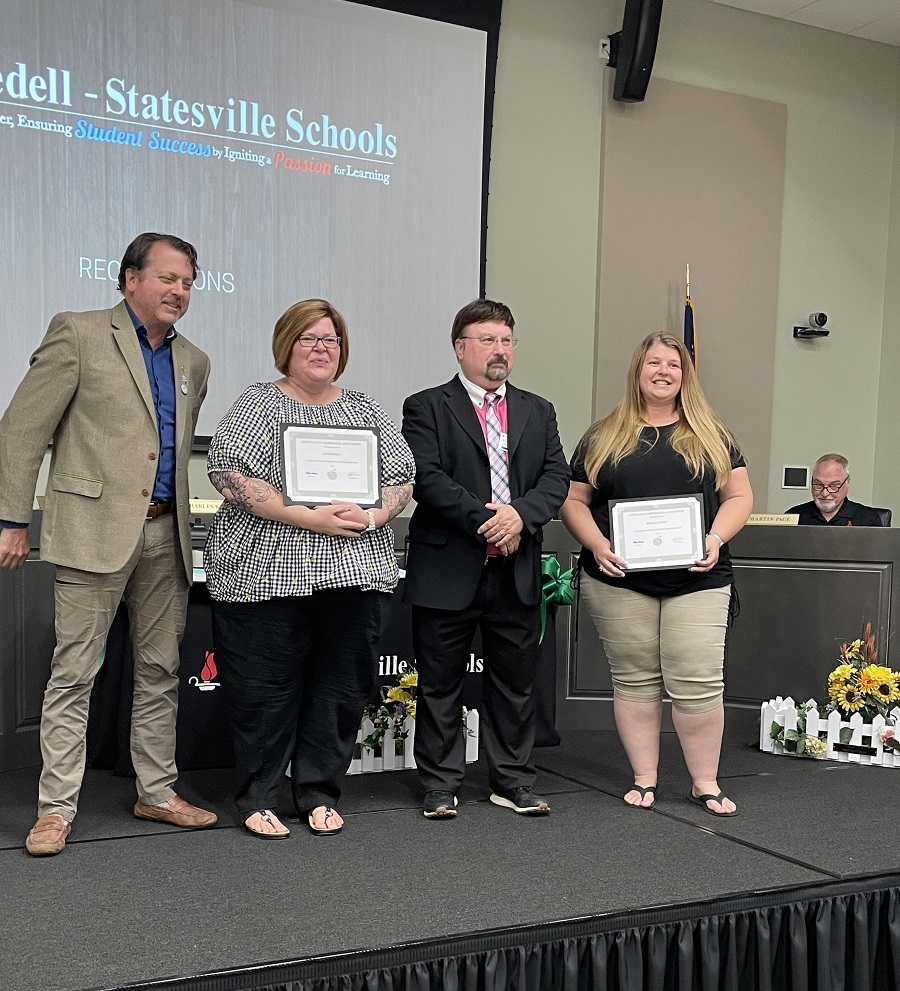 The Gifted Learning Department of Iredell-Statesville Schools provides specialized training for teachers interested in teaching identified gifted students.
According to I-SS Director of Gifted Learning, IB and Online Program Kelly Hinson, the training was initiated by the department in 2011-2012 and has received recognition from the state for building teacher preparedness to work with gifted learners.
"The teachers are required to be active participants in the training or have completed all the training in order to work with gifted students," Hinson said. "The training involves completion of four courses focused on Differentiation and the Learner, Differentiation and Classroom Management, Differentiation and Assessment and Differentiation and Learning Strategies."
Completing all four courses requires 40 to 50 hours of work on the part of the teacher. Since 2011-2012, a total of 143 I-SS teachers have complete all four courses.
The school board and Superintendent Jeff James recognized the teachers who earned the professional achievement certificate in gifted instruction in 2021-2022: Joanna Bell, Third Creek Elementary; and Rebekah Pierce, Sharon Elementary.
Robotics Competition Winners
I-SS hosted the district robotics tournament at the Unity Center in April. Twenty I-SS schools participated in First Lego Robotics this school year.
The theme was "Cargo Connect." Participants were asked to engage in coding and programming activities while also interacting with problems that exist with the moving and transporting of goods and services.
The competition was divided into interview and robot games. The interview component asked students to rotate in front of three different interview panels and discuss/demonstrate their ability to work together as a team, program and design their robot, and problem solve a real-world issue.
The robot games component allows students three robot runs of two and a half minutes each to complete as many missions as possible on the robot field.
One school received the "Champions Award." To receive this award, you had to hold highest scores in the interview component as well as score in the top 40-percent of the robot games. This team also demonstrated what FIRST Lego League calls "Gracious Professionalism" throughout competition.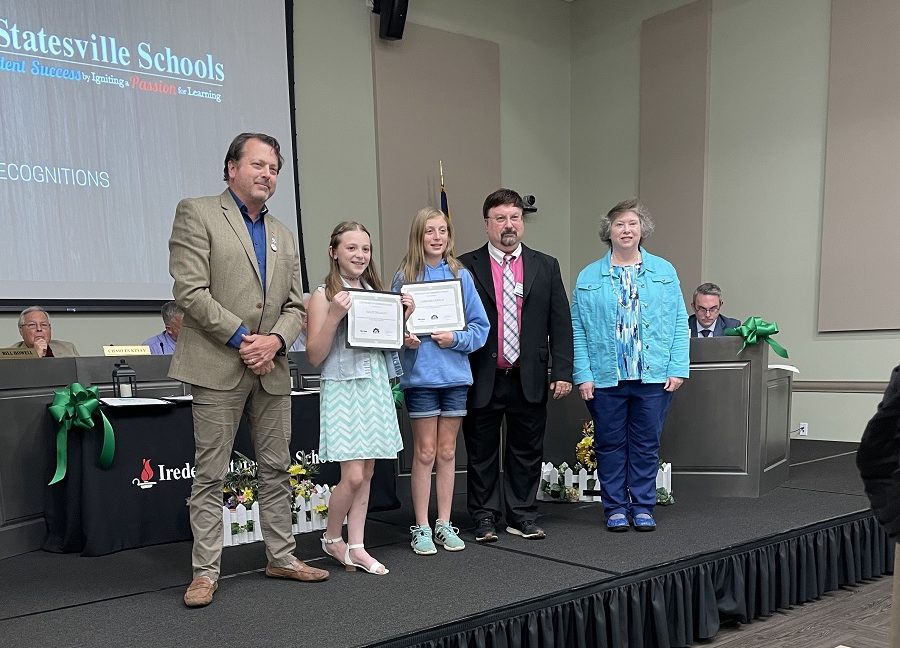 Middle School Winner
♦ Three Engineers from West Iredell Middle School: The coach is Olivia Atchley. Team Members Include Caroline Garmon and Hailey Skillman.
Elementary School Winner
♦ Team JJAKE from Celeste Henkel: The coaches are Laura Caldwell, Crystal Caudle and Barbee Ervin. Team Members include Jacob Bryson, Jayden Ramirez, Ace Elmy, Kelan Lott and Ethan Waugh.