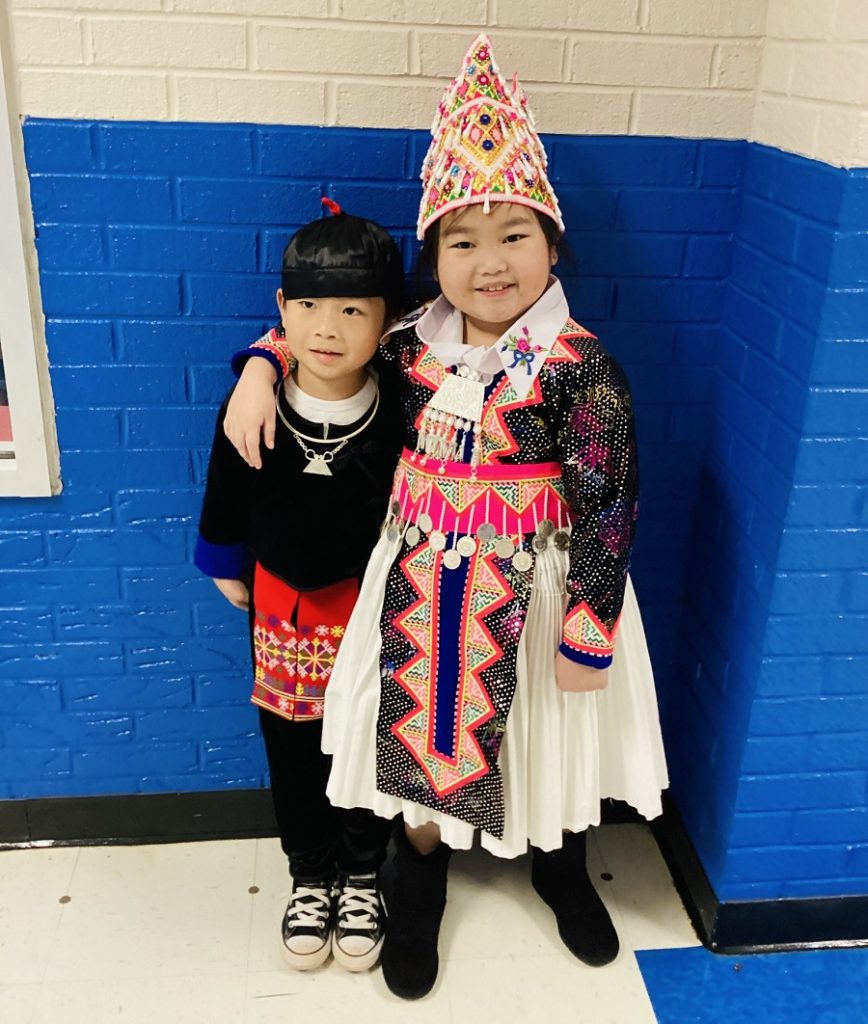 BY KARISSA MILLER
Scotts Elementary School's English as a Second Language Department displayed embroidery, weaving cloth, money bags and other cultural artifacts so students could experience Hmong New Year in a special way during their Hmong Heritage Day celebration.
Many students dressed up in traditional Hmong attire. Students wore headpieces, pleated skirts, tunics and other accessories.
Hmong New Year is an annual fall celebration by the Hmong people to honor their ancestors and give thanks for the end of a harvest year.
In the United States, many Hmong people live in California, Minnesota, North Carolina, Oklahoma and Wisconsin. So, the Hmong New Year is celebrated on different dates from mid-November through early January.
ESL Teacher Nalee Vang read Hmong books to her students and highlighted other activities around this important holiday. Some of Scott's Hmong families prepared food for the event.
Scotts is an A+ Arts integrated school. The program focuses on school success through arts integration in the curriculum.
Photos