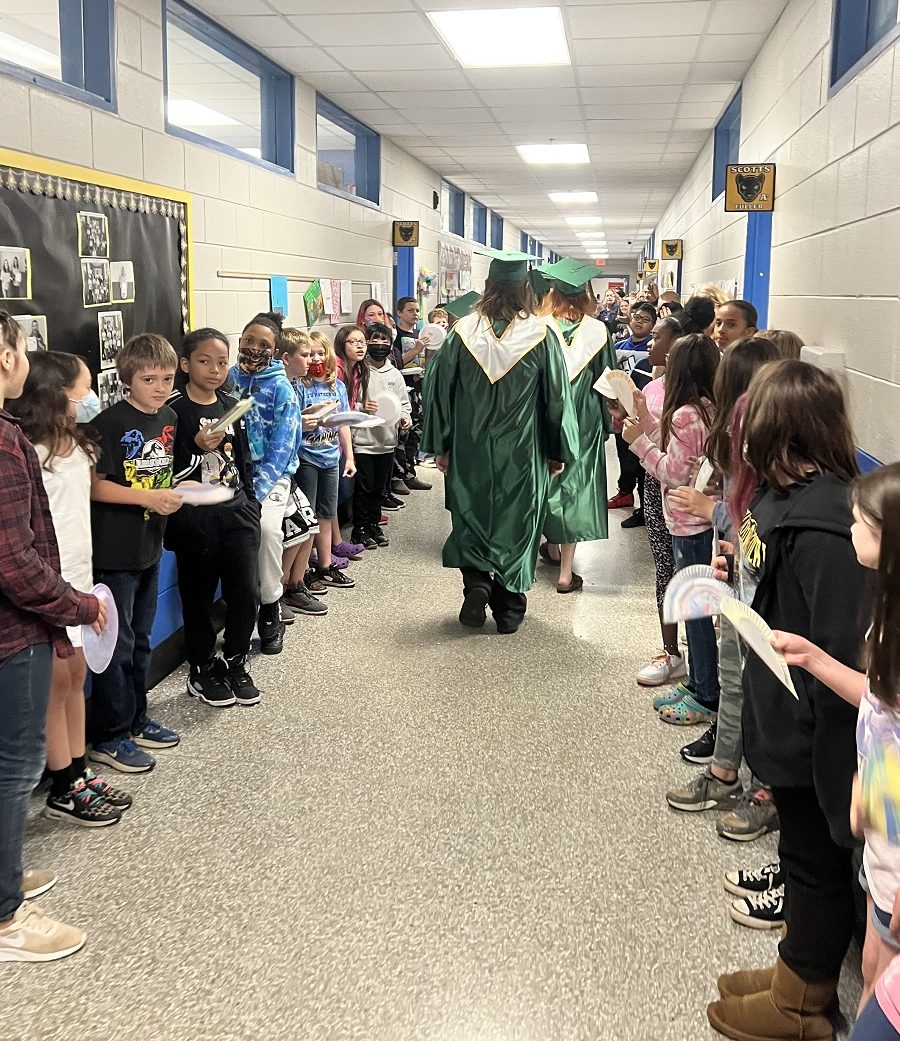 BY KARISSA MILLER
Scotts Elementary School, an A+ arts integrated school, held a special parade on Monday to honor West Iredell High School's Class of 2022.
The West Iredell seniors participated in a parade throughout the school.
"All of them were once Scotts students," Scotts Principal Susan Fail said.
Now that they have reached the end of their academic career at West, Fail wanted her staff and students to send them off in a way that showed them how proud they are of them and how much they believe in what they will accomplish in the future.
Scott's students and their teachers were abuzz with excitement as West High students walked down the hallway and throughout the inside and outside of the school in their caps and gowns.
As "Pomp and Circumstance," the traditional graduation song, played in the background, Scotts students held up decorations and cheered.
Photos