FROM STAFF REPORTS
A verified gang member who was on probation for a felony conviction faces new charges in connection with the theft of firearms following an investigation by the Iredell County Sheriff's Office.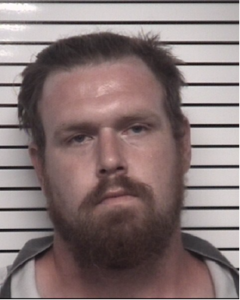 ICSO personnel responded to a residence on Peridot Drive in western Iredell County on May 2 in reference to a breaking and entering in which several firearms were stolen from an outbuilding, Sheriff Darren Campbell said in a news release.
Deputies determined the perpetrator had entered the outbuilding without using force, according to the news release. They also learned the spare keys for the building were missing.
The case was assigned to Detective J. Adams for additional investigation.
Detective Adams interviewed the victims, along with witnesses in the area. He learned that the homeowners were having the residence remodeled at the time of the theft. Several workers who had access to the building had learned about the firearms stored in it, Campbell said.
Through additional investigation, Detective Adams determined one of the workers, identified as 29-year-old Bradford Kyle Bowlin of Linwood, was on probation and was required to wear a court-ordered ankle monitor.
Detective Adams was able to gain access to Bowlin's ankle monitor location information. The data indicated Bowlin had stolen the firearms and then went to another location, where he sold the guns, according to the news release.
Detective Adams recovered two of the guns, which will be returned to the victim.
Baes on this evidence, Detective Adams obtained warrants charging Bowlin with Felony Breaking and Entering, Felony Larceny after Breaking and Entering, and Felony Possession of a Firearm by a Convicted Felon. On Thursday, May 12, Bowlin was arrested by members of the ICSO Warrant Squad.
Bowlin appeared before Magistrate Thompson, who issued Bowlin a $30,000 secured bond. Bowlin was also served with a Felony Probation Violation Warrant and received an additional $10,000 secured bond on this charge.
According to the ICSO, Bolin's criminal history includes the following charges: two counts of Misdemeanor Larceny, Felony Obtain Property by False Pretense, Felony Larceny by Removing Anti-Theft Device, and Felony Breaking or Entering.
Bowling is currently on probation for felony breaking and entering. He is a verified member of the "Bound for Glory" gang by the N.C. Department of Corrections.