FROM STAFF REPORTS
The N.C. State Bureau of Investigation is investigating the death of a 19-year-old woman who died at the Iredell County Detention Center in Statesville earlier this week.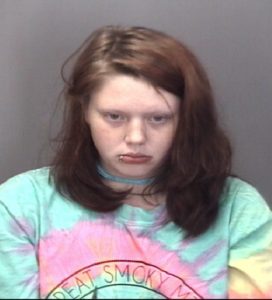 Jessica Cheyenne Nichols died early Thursday morning, Sheriff Darren Campbell said.
Nichols, who was awaiting trial on a murder charge in the death of 23-year-old Jacob Dean Koury, was unresponsive about 4:45 a.m. when detention staff went to check on her, Campbell said. A jail nurse and emergency personnel tried unsuccessfully to revive her, he added.
Nichols was housed in a 24-hour observation room and under video surveillance, the sheriff said.
A review of the video showed there were no interactions between Nichols and staff from the time she went to sleep around 11 p.m. Wednesday and when she was found Thursday, Campbell said.
The sheriff asked the SBI to conduct the investigation, which is standard procedure.
An autopsy was conducted Friday.