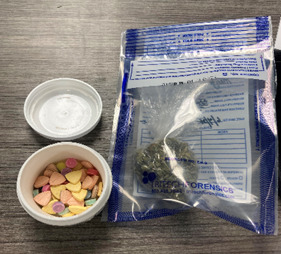 FROM STAFF REPORTS
A western Iredell County resident faces drug charges after he reportedly threw a container with ecstasy units out the window as he approached a license checkpoint, according to an Iredell County Sheriff's Office news release.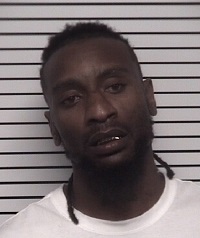 Sheriff Darren Campbell announced the arrest of Jarnell Ty'Rek Bailey, 38, of Spring Shore Road in a news release Tuesday.
On Saturday, June 4, deputies assigned to the ICSO Office Aggressive Criminal Enforcement Team conducted a license checkpoint at the intersection of Buffalo Shoals and Slingshot Road.
As Bailey, who did not have a driver's license, came through the checkpoint, Lt. C. Stone observed Bailey throw an object out the window of the vehicle prior to speaking with the deputies, Campbell said.
Lt. Stone retrieved the white container from the edge of the roadway, according to the news release. Inside the container were 48 dosage units of MDMA, or ecstasy, Campbell said.
After detaining Bailey and searching him further, he was found to be in possession of marijuana and items of paraphernalia, according to the news release.
Bailey was taken to the Iredell County Detention Center, where he was charged with Felony Possession with Intent to Sell or Deliver MDMA, Misdemeanor Possession of Marijuana, and Misdemeanor Possession of Marijuana Paraphernalia.
Magistrate Nicholson issued a $5,000 secure bond on these charges.
According to the ICSO, Bailey's criminal record includes the following charges: Misdemeanor Possession of Marijuana, Four Counts of Felony Possession of Cocaine, Felony Possession of Marijuana, Misdemeanor Possession of Drug Paraphernalia, DWI Level 4, and multiple counts of Driving While License Revoked.