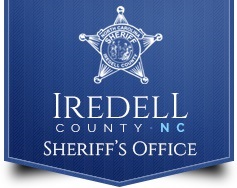 FROM STAFF REPORTS
A southern Iredell County resident faces 21 felony charges following an investigation by the Iredell County Sheriff's Office into sexual assault allegations.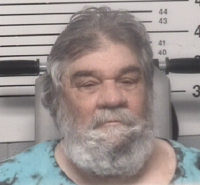 Sheriff Darren Campbell announced the arrest of Edwin Lee Jones, 72, in a news release Friday morning.
A report was filed with the ICSO on December 30, 2021, by a child who said that a family member had sexually assaulted her, Campbell said. The child made the disclosure during a welfare check conducted by ICSO deputies, according to the news release.
The case was assigned to ICSO Special Victims Unit Detective Jena Wabel. During the investigation, Detective Wabel learned about two additional victims, Campbell said.
These individuals were located and interviewed by Wabel. They both described having been sexually assaulted on multiple occasions by Jones, according to the news release.
The sexual assaults occurred between September of 1990 and 1997, and March of 2016 through March of 2018, Campbell said.
Based on the three victims' statements and evidence obtained during the investigation, Wabel obtained warrants charging Jones with 18 counts of Felony First-Degree Statutory Rape and three counts of Felony of Indecent Liberties with a Child.
Jones was arrested by members of the ICSO Warrant Squad on January 12. He was taken to the Iredell County Detention Center, where Magistrate Callejas issued a $300,000 secured bond on the Indecent Liberties with a Child charges. The following day Jones appeared before Magistrate Russell, who issued a $5 million secured bond on the First-Degree Statutory Rape charges secured bond.
This investigation is still an ongoing, and additional charges are possible, Campbell said.